XPG Z1 DDR4 overclocking memory
PERFORMANCE UNCOMPROMISED
The Xtreme Performance Gear (XPG) memory module by ADATA is designed specifically for hardcore gamers and diehard overlockers seeking top performance. The XPG Z1 memory is built with top-selected memory chips, and 10-layer PCB with 2oz of copper. This delivers unbeatable stability and reliability, and minimizes warping from torturous extreme-heat, around-the-clock operation. The XPG Z1 boasts a gorgeous, aggressive look thanks to the jet fighter wing inspired aluminum heatsink, which is complemented by Thermal Conductive Technology to dissipate heat quickly and efficiently. Be it new build or system upgrade, the ADATA XPG Z1 memory is sure to be the staple of your gaming rig.
Available with multiple colors for the heat spreader to match your rig.
Amazing Performance with Great Power Efficiency
DDR4 outperforms DDR3 with improved performance and lower power consumption. The operating voltage has decreased from 1.5V to 1.2V, which is a 20% reduction of power, and keeps the system at a low temperature for stable operation. It only requires 1.2V to achieve high clock frequency of 2800MHz for overclockers. Additionally, the SPD (Serial Presence Detect) of XPG Z1 allows direct application without changing settings in the BIOS, facilitating usage and system stability.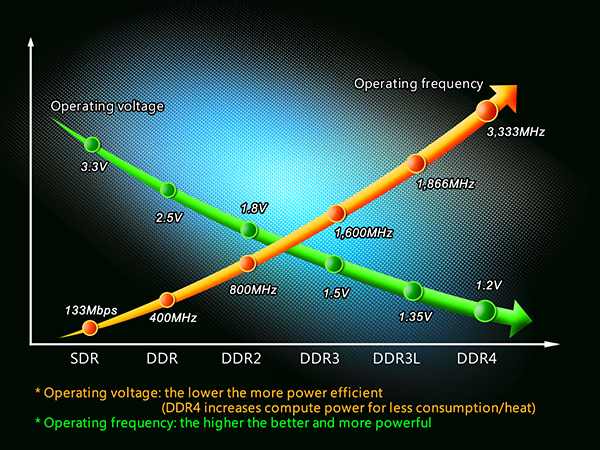 Looks Cool, Acts Cool
The jet wing-inspired design of XPG Z1 combines the carbon texture used for race cars, symbolizing the pursuit of extreme performance. It also features excellent cooling and stable data transfer due to Thermal Conductive Technology and 10-layer PCBs with 2oz of copper to effectively reduce electric resistance and consume less power, which greatly enhances the quality of signal transfer.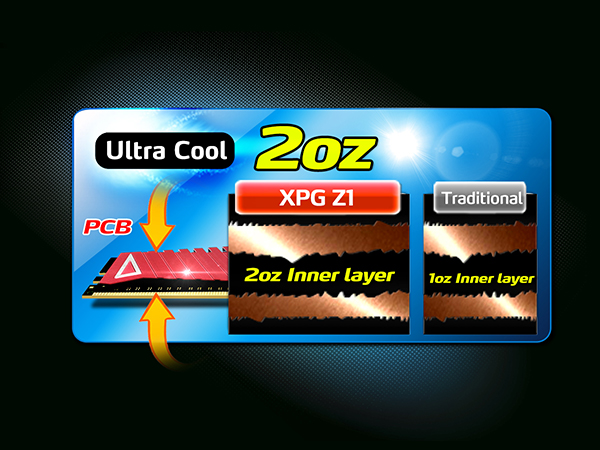 Top-Quality Chips for High Durability
XPG Z1 DDR4 DRAM Module is made of high-quality chips selected through a strict filtering process. It also uses the top quality PCBs (Printed Circuit Board) that effectively extend the lifespan of memory modules.