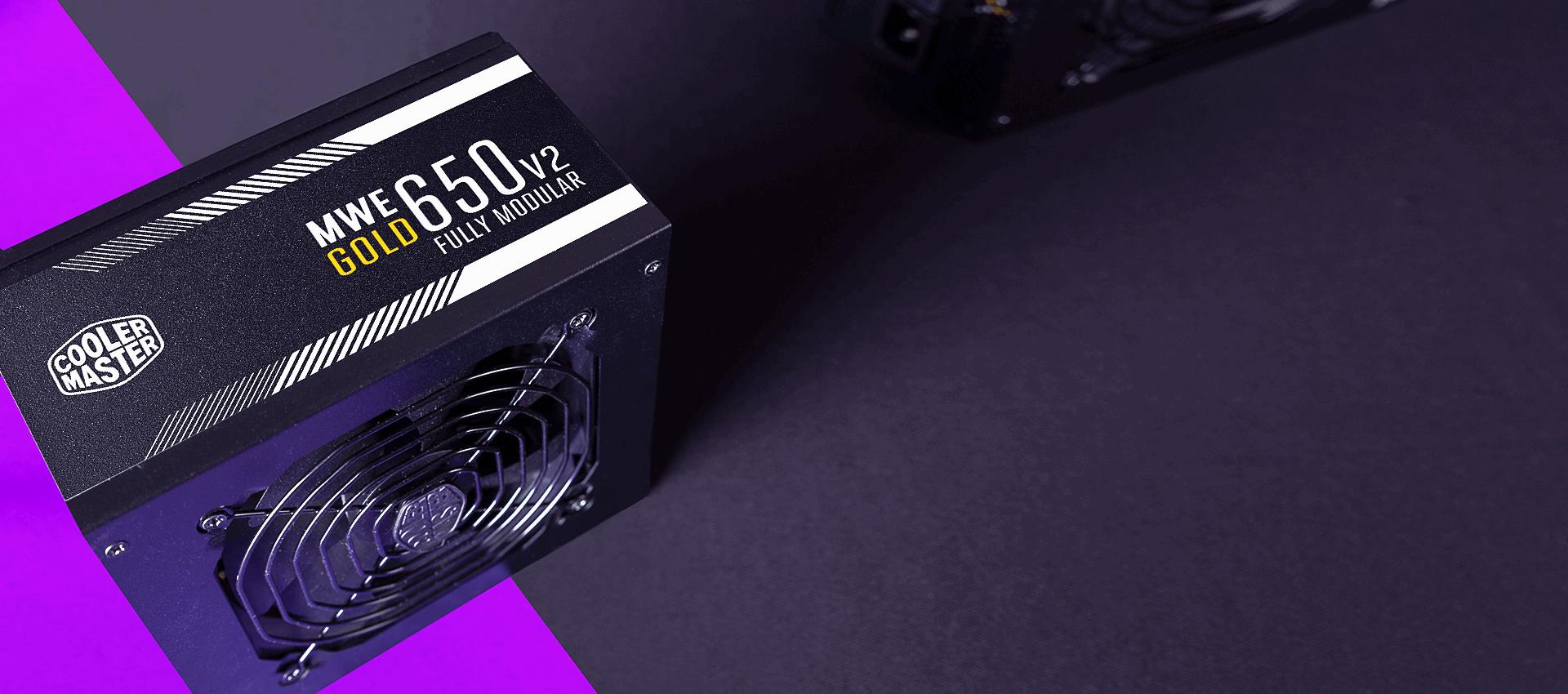 MWE GOLD 650 V2 FULL MODULAR
Compared to the original MWE Gold series power supply, the MWE Gold V2 (Full Modular) offers enhanced cooling and supports higher operating temperature. Coupled with 80 Plus Gold certified high efficiency, two EPS connectors, and fully modular design, it is an impeccable choice for any high-performance build.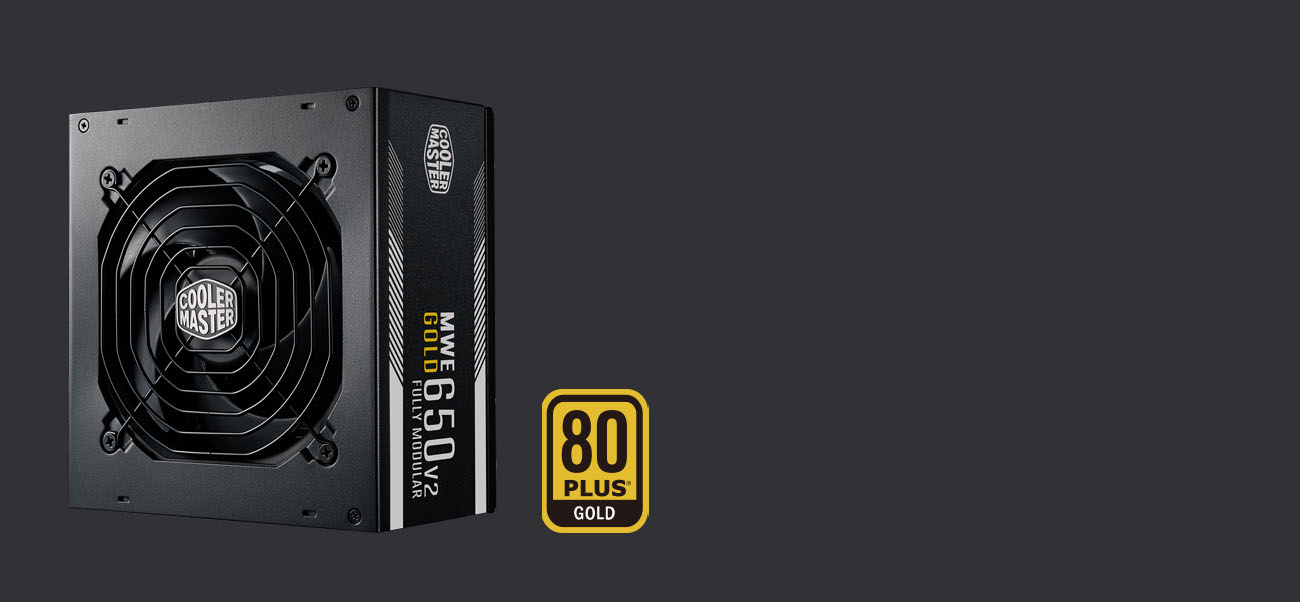 80 PLUS GOLD CERTIFIED
Efficiency has always been one of the most important factors for users when choosing their power supply unit. While there are a range of efficiency options, 80 PLUS Gold has been the ideal choice for the last several years and continues to be seen as the standard for much of the world. The MWE Gold V2 delivers an 80 PLUS Gold certification, guaranteeing a typical minimum efficiency of 90%.

2 EPS CONNECTORS
All MWE Gold V2 models come standard with 2 EPS connectors in order to ensure universal compatibility with all current gen motherboards. Whether you get the minimum wattage level at 550W or the maximum at 650W, you never have to worry if you'll have enough connectors to use your ideal components.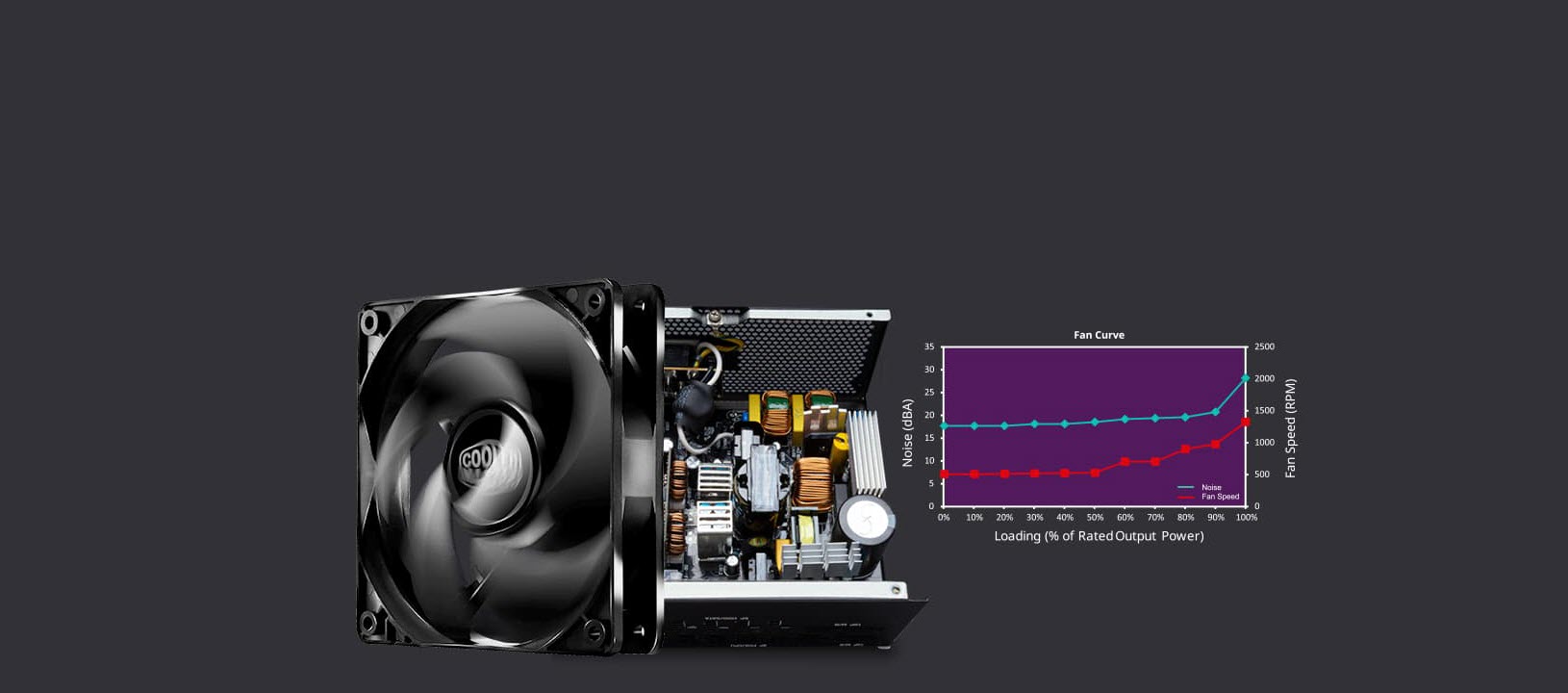 QUIET COOLING
The MWE Gold V2 has been upgraded with an HDB fan. This fan bearing delivers quiet and effective cooling with a long lifespan, allowing users to get the most out of their PSU for years to come. A number of additional measures have been applied to the original MWE Gold in order to reduce sound output and ripple noise for a demonstrably quieter user experience.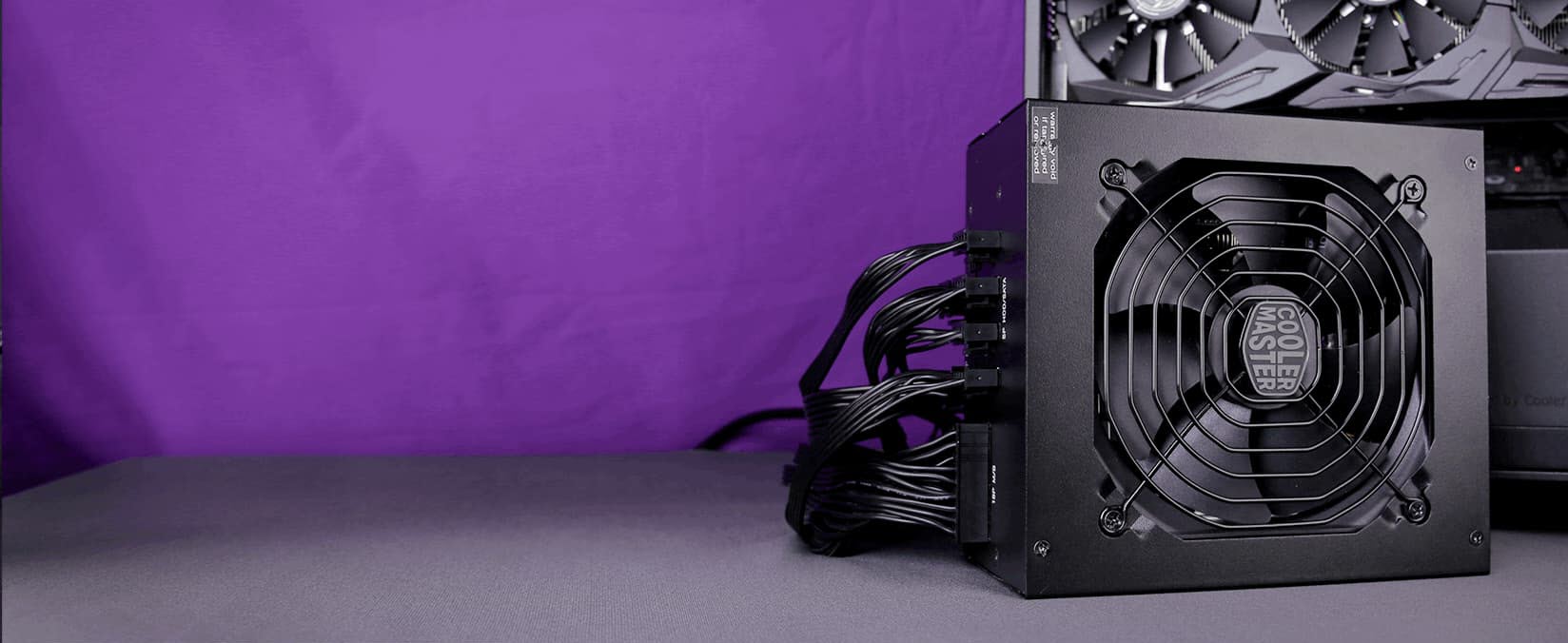 HIGH TEMPERATURE RESILIENCE
While the original MWE Gold had a maximum operating temperature of only 45 degrees Celsius, the MWE Gold V2 has improved upon this by delivering an additional 5 degrees to that limit. With this model, users will be able to push their power supply to 50 degrees Celsius safely. Such a high threshold greatly improves what's possible to accomplish with your PSU and your system in general. Overclocking and other high intensity applications become way more accessible when the system's power supply can take the heat.

FULL MODULAR CABLING
The full modular version of the MWE Gold V2 comes with a set of flat black cables that can be customized to each user's individual needs. With a full modular setup, each system only needs to include the cables required for its individual components. The rest of the cables can be put aside for future upgrades and maintenance. This unused space within the chassis allows for reduced clutter and better airflow, thereby improving your system's overall cooling. Full modular cables carry an aesthetic benefit as well by reducing the amount of space needed within the case when powering the system.
LEARN MORE ABOUT THE COOLER MASTER MPE-6501-AFAAG-US
General

| | |
| --- | --- |
| Brand | Cooler Master |
| Series | MWE Gold 650 V2 |
| Model | MPE-6501-AFAAG-US |
Details
Type
ATX12V
Maximum Power 
650 W
Fans 
120mm HDB Fan
PFC 
Active
Main Connector 
20+4Pin
+12V Rails 
Single
PCI-Express Connector 
4 x 6+2-Pin
SATA Power Connector 
8
Modular 
Full Modular
Power Good Signal
100-500ms
Hold-up Time
16ms min.
Efficiency 
90% @ Typical Load
Energy-Efficient
80 PLUS GOLD Certified
Protection
OVP / OPP / SCP / OCP / UVP / OTP / Surge and Inrush Protection
Input Voltage
90 – 264 V
Input Frequency Range
50/60 Hz
Input Current
8 – 4A
Output
+3.3V@20A, +5V@20A, +12V@54.1A, -12V@0.3A, +5VSB@3A
MTBF 
>100,000 Hours
Approvals
TUV, cTUVus, CE, BSMI, FCC, CCC, EAC, RCM, KCC, CB
Max PSU Length
140 mm
Connectors
1 x ATX 24 Pin
1 x EPS 4+4 Pin
1 x EPS 8 Pin
4 x PCI-e 6+2 Pin
8 x SATA
4 x Peripheral 4 Pin
Features
Features
Highly Efficient Performance: The 80 PLUS Gold certification guarantees a minimum efficiency of 90%.

2 EPS Connectors: 2 EPS connectors included with all models for universal current generation motherboard compatibility.

High Temperature Resilience: The new gen offers an increase in operating temperature to its predecessor to a maximum of 50 degrees Celsius.

Fully Modular: Modular flat black cables reduce clutter, increase airflow, and improve overall efficiency and thermal performance.

Hydro Dynamic Fan: The 120mm HDB fan creates less friction, for a smoothly and low RPM operations, while keeping the noise level down.

5 Year Warranty: Comes with a 5 year factory warranty from purchase date.
Dimension & Weight

| | |
| --- | --- |
| Dimensions | 3.39″ x 5.91″ x 5.51″ |
| Weight | 4.78 lbs. |
Package
Package Content
MWE Gold 650 V2
Connectors
Power Cord
4x screws
Manuel