DisplayPort to VGA Adapter Cable, Male to Female
The portable DP to VGA adapter connects a desktop or laptop with DisplayPort (DP, DisplayPort++, DP++) port to a monitor, display, projector, or HDTV with VGA input; Tuck this lightweight gadget into your bag or pocket to make business presentation, or extend your workspace to increase productivity;
The DisplayPort male to VGA female converter supports video resolutions up to 1920×1080@60Hz (1080p Full HD) / 1920×1200;
Gold plated DP connector resists corrosion and abrasion and improves signal transmission performance; Molded strain relief increases cable durability
Compatible with DisplayPort equipped computer, pc, notebook, ultrabook, HP, Lenovo, Dell, ASUS; Configure monitor to Mirror Mode to duplicate primary display for video streaming or gaming; Configure monitor to Extend Mode to expand desktop area
This is NOT a bi-directional adapter and it cannot transmit signals from VGA to DisplayPort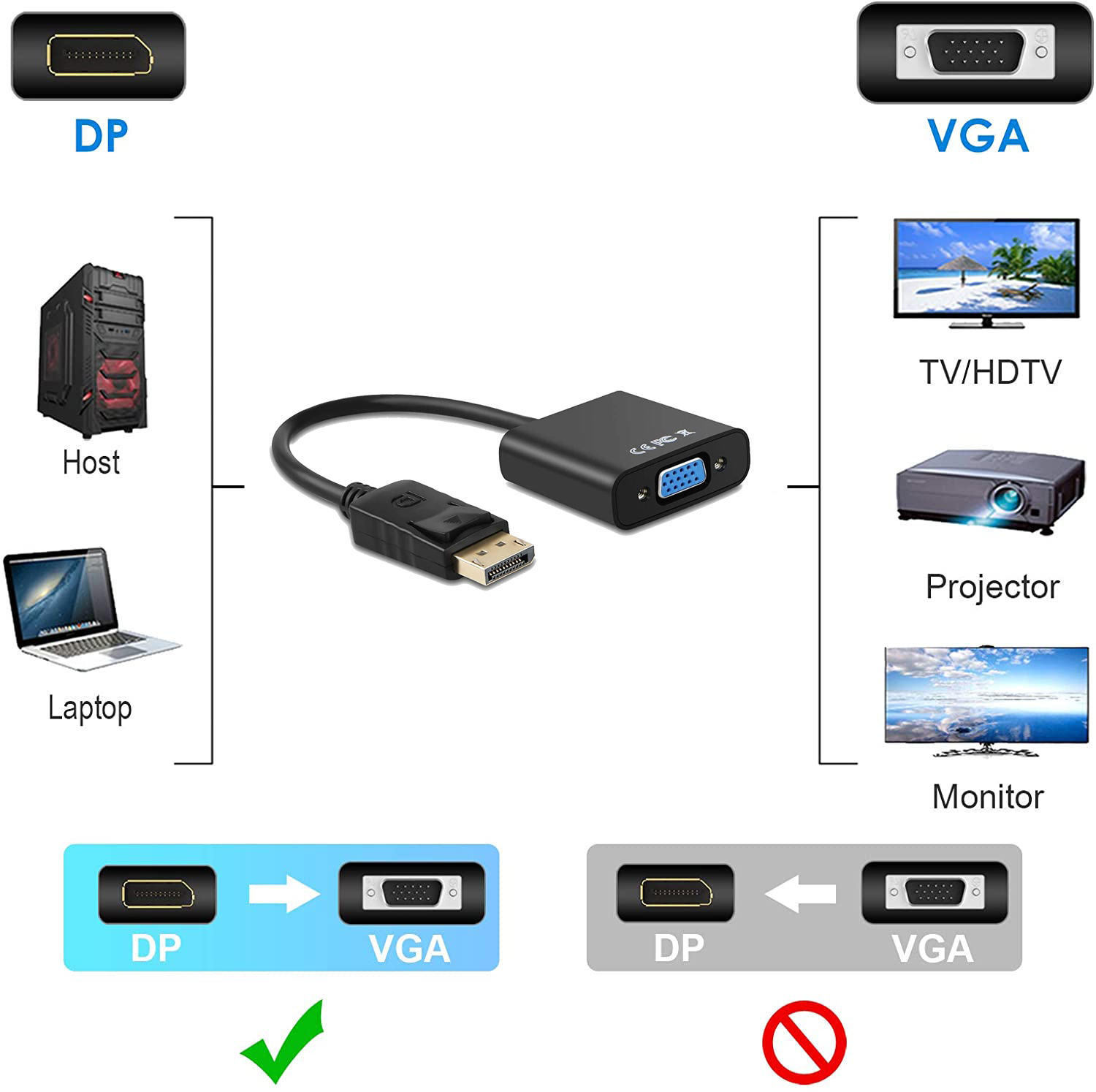 Features:
The high-quality DisplayPort to VGA Adapter is indispensable for your laptop or desktop equipped with DP (DisplayPort) interface.
This adapter can seamlessly connect the notebook, laptop or desktop to HDTV, HD Monitor, HD Projector with VGA input port for high-definition videos.
Important Notes:
1.This is NOT a bi-directional adapter and it cannot transmit signals from VGA to DisplayPort.
2.Press the release button on the DisplayPort connector to release the latches and avoid damages when unplugging.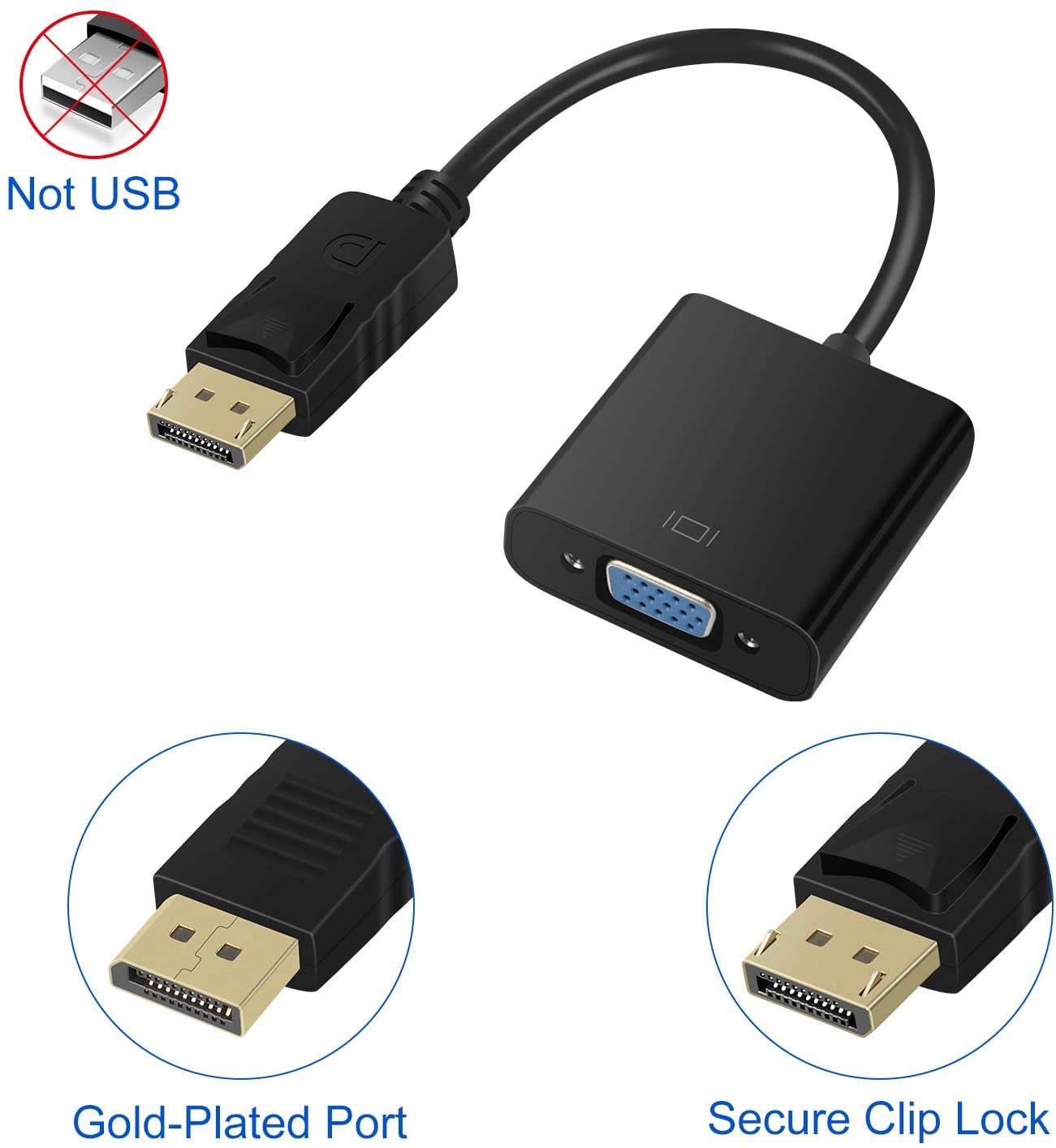 Specifications:
Input Type: Display Port (Male).
Output Type: VGA 15Pin Female.
Display resolution up to: 1920 x 1200(WUXGA-R), 60Hz, 8bpc: 154MHz; 1920x1080P, 60Hz, 10bpc: 144MHz.
Material: ABS.
Size: 1.73in x 1.73in x 0.63in / 44mm x 44mm x 16mm.
Length: Appx 18cm / 7 in.
Weight: 1.1oz / 32g.
Note: DisplayPort locking connector with latches prevents accidental disconnection, and provides a secure connection; Release button on the DisplayPort connector must be pressed before unplugging.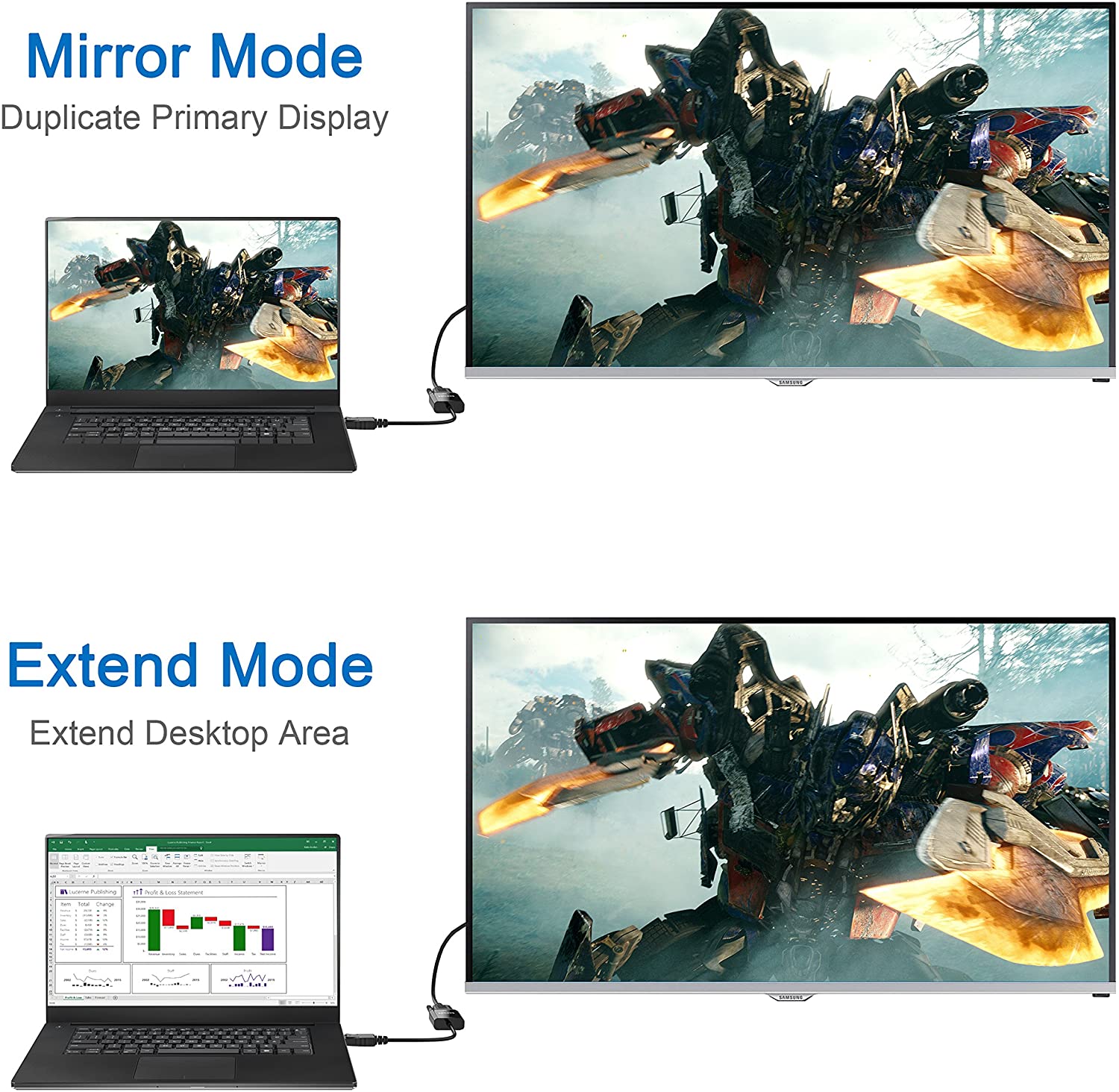 Compatibility:
The DP to VGA adapter is compatible with DisplayPort equipped computer, pc, notebook, ultrabook, HP, Lenovo, Dell, ASUS; Configure monitor to Mirror Mode to duplicate primary display for video streaming or gaming; Configure monitor to Extend Mode to expand desktop area.