HIGH-SPEED TRANSMISSION
Core Boost
With premium layout and digital power design to support more cores and provide better performance.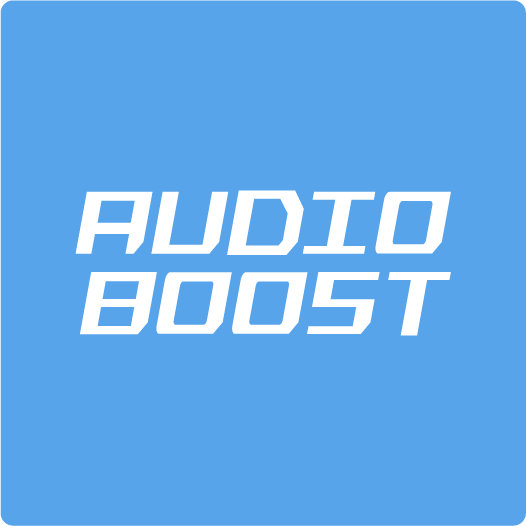 Audio Boost
Reward your ears with studio grade sound quality for the most immersive gaming experience.
DDR4 Boost
The fully isolated DDR circuit to deliver pure data signals for the best performance and stability.
Lightning Gen 4 Solution
The latest Gen 4 PCI-E solution with up to 64GB/s bandwidth for maximum transfer speed.
PCI-E Steel Armor
Protecting VGA cards against bending and EMI for better performance, stability and strength.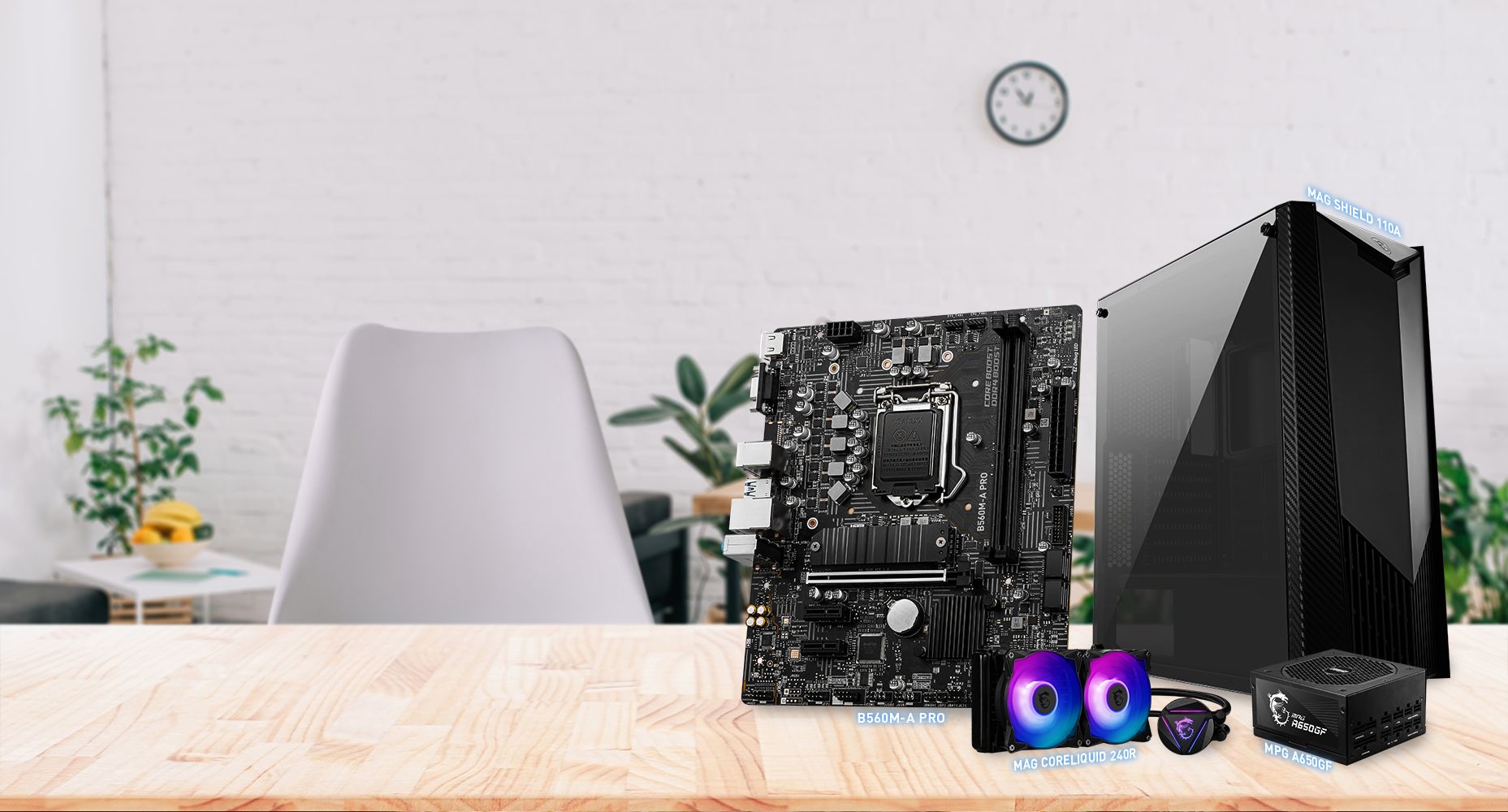 Core Boost
Core Boost technology combines MSI's premium layout and digital power design which allows for faster and undistorted current delivery to the CPU at pin-point precision. Not only supporting multi-core CPU, but creating the perfect conditions for your CPU overclocking.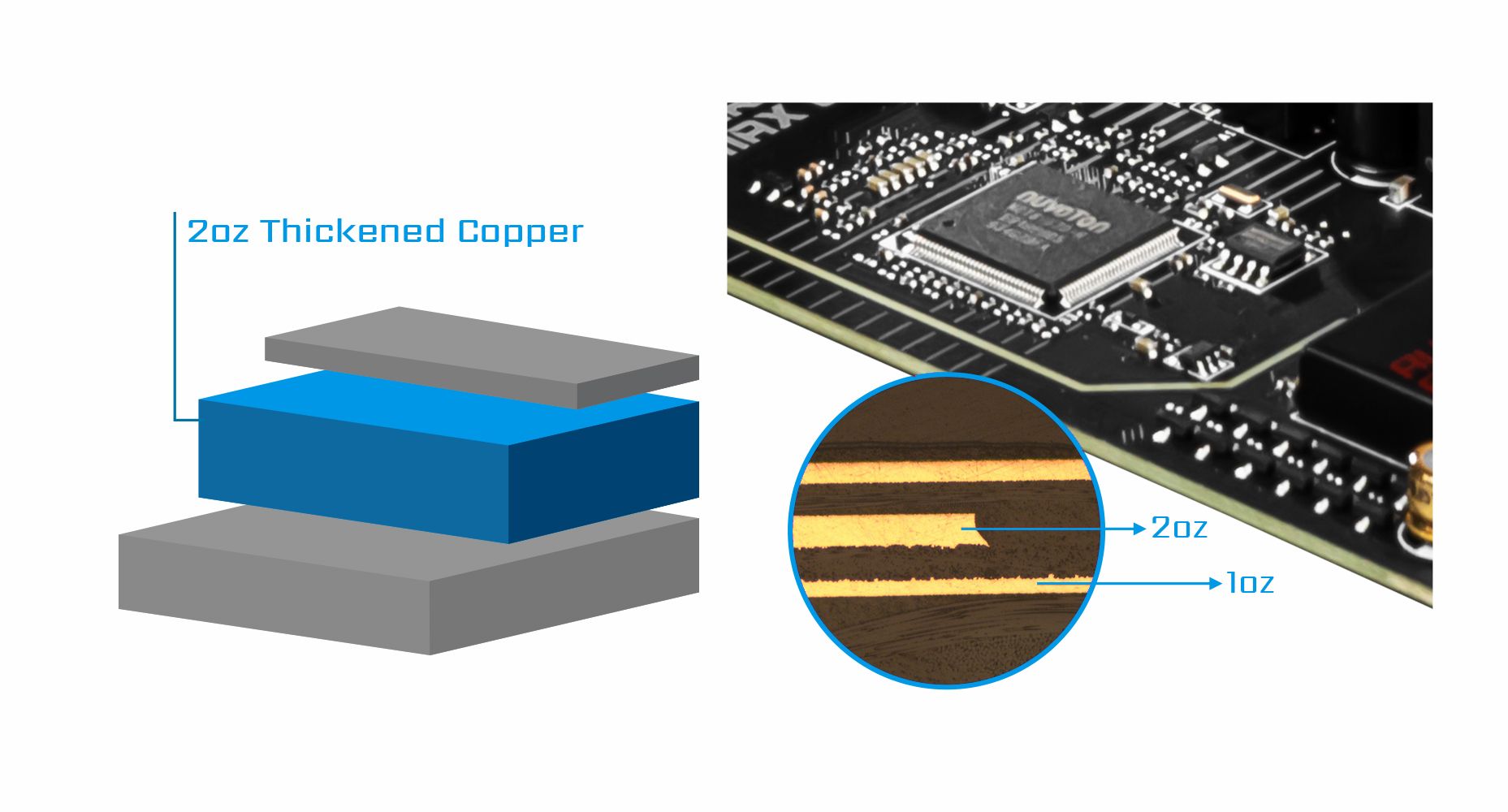 PCB WITH 2OZ THICKENED COPPER
An enhanced PCB design with 2oz thickened copper increases conductivity, improving heat dissipation and performance reliability especially during overclocking.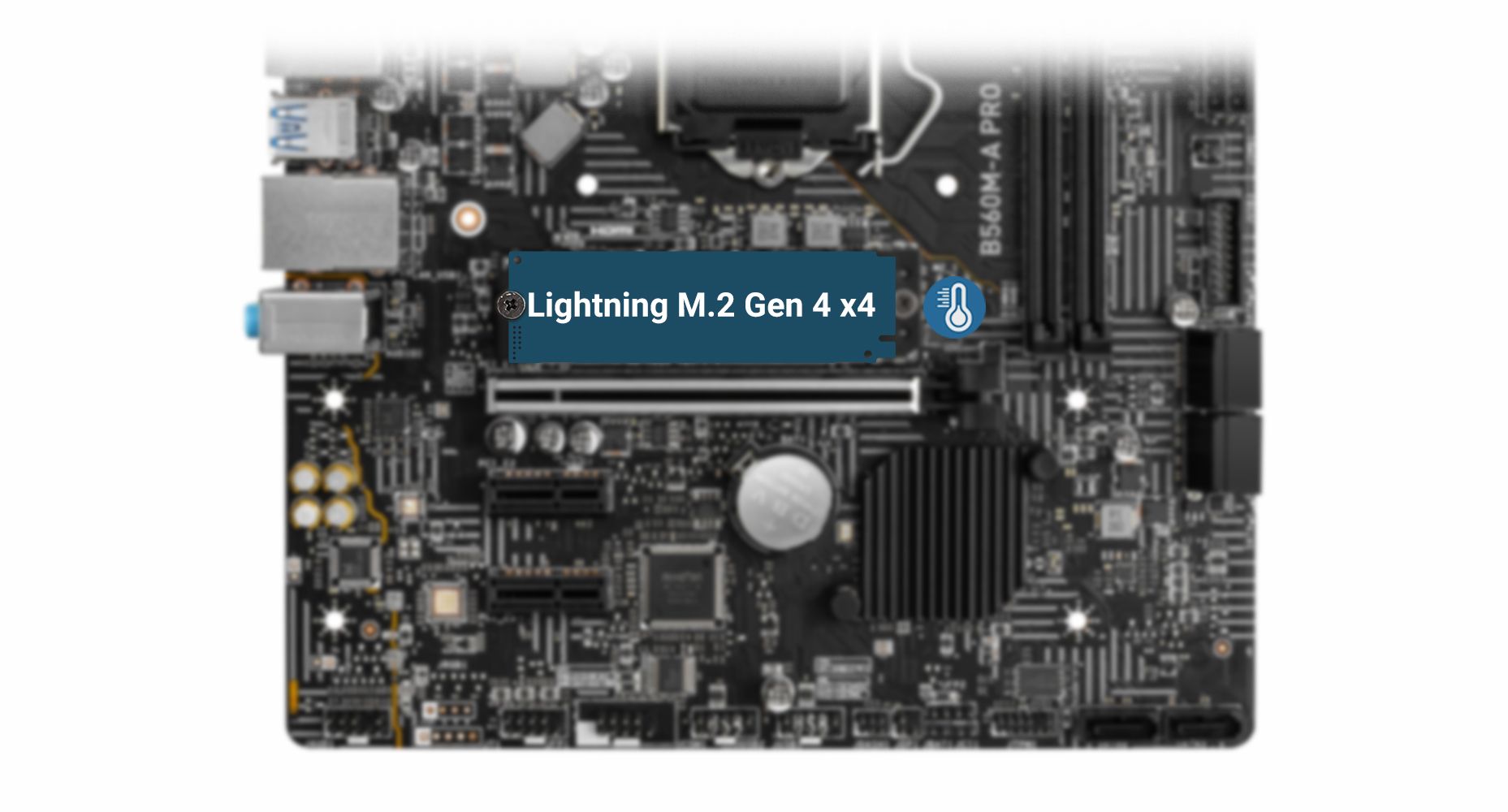 LIGHTNING GEN 4 M.2 WITH M.2 SHIELD FROZR
Cooling your NVMe SSD delays throttling which results in higher overall performance. Part of the motherboards heatsink design which helps avoid SSD throttling by offering the best thermal protection.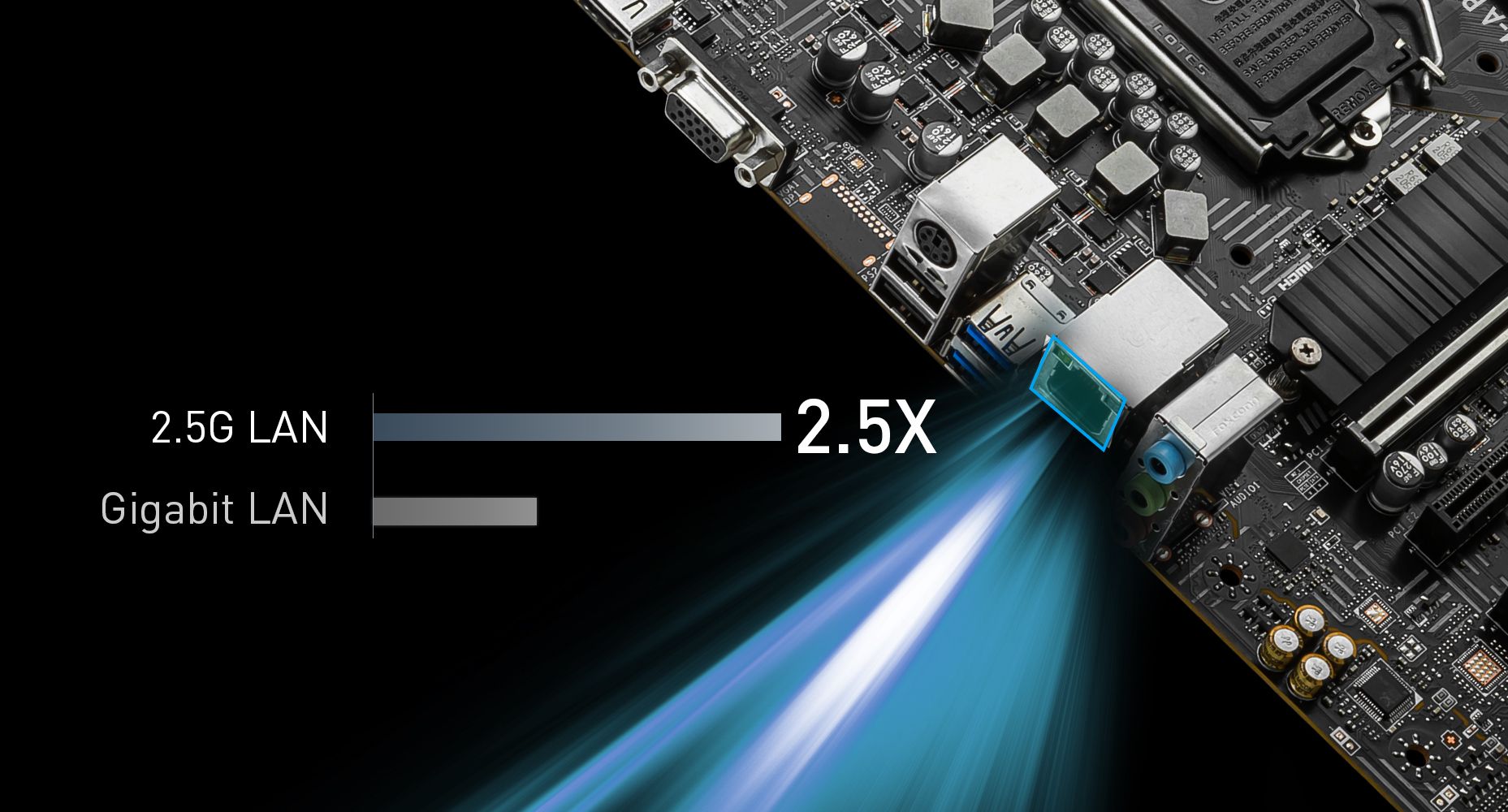 MAXIMIUM DATA TRANSFER WITH 2.5G LAN
B560M-A PRO features high-bandwidth and low-latency dual Ethernet networks for demanding creators and power users. Onboard 2.5Gbps connectivity provides incredible data transfer speed faster than ever before. MSI LAN Manager automatically classifies and prioritizes the latency-sensitive for your applications, giving you the best online experience with low latency.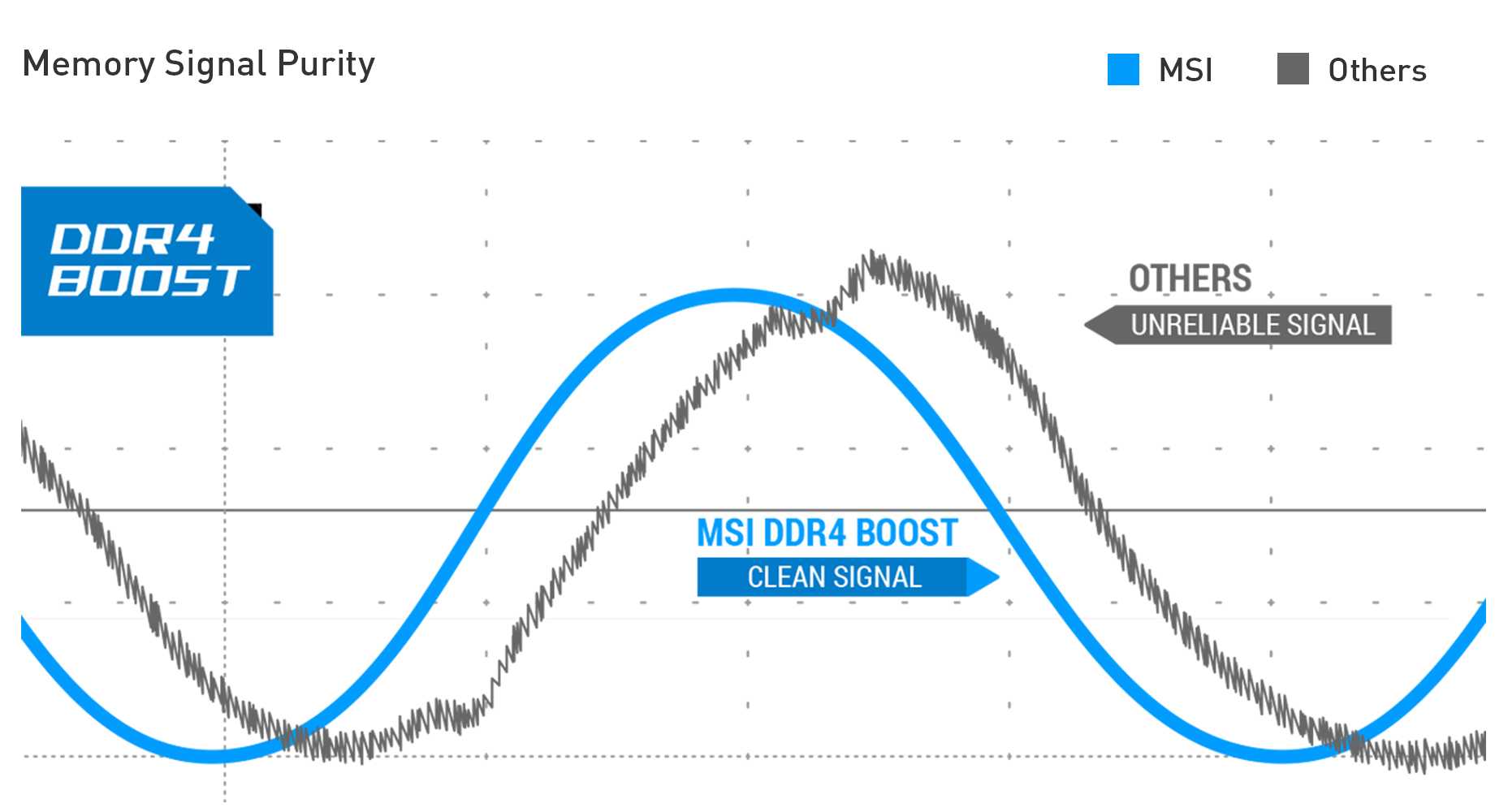 ENHANCED STABILITY WITH DDR4 Boost
Optimized traces and a fully isolated memory circuitry ensures perfect stability and performance, so you never have to worry about your system crashing during high workload.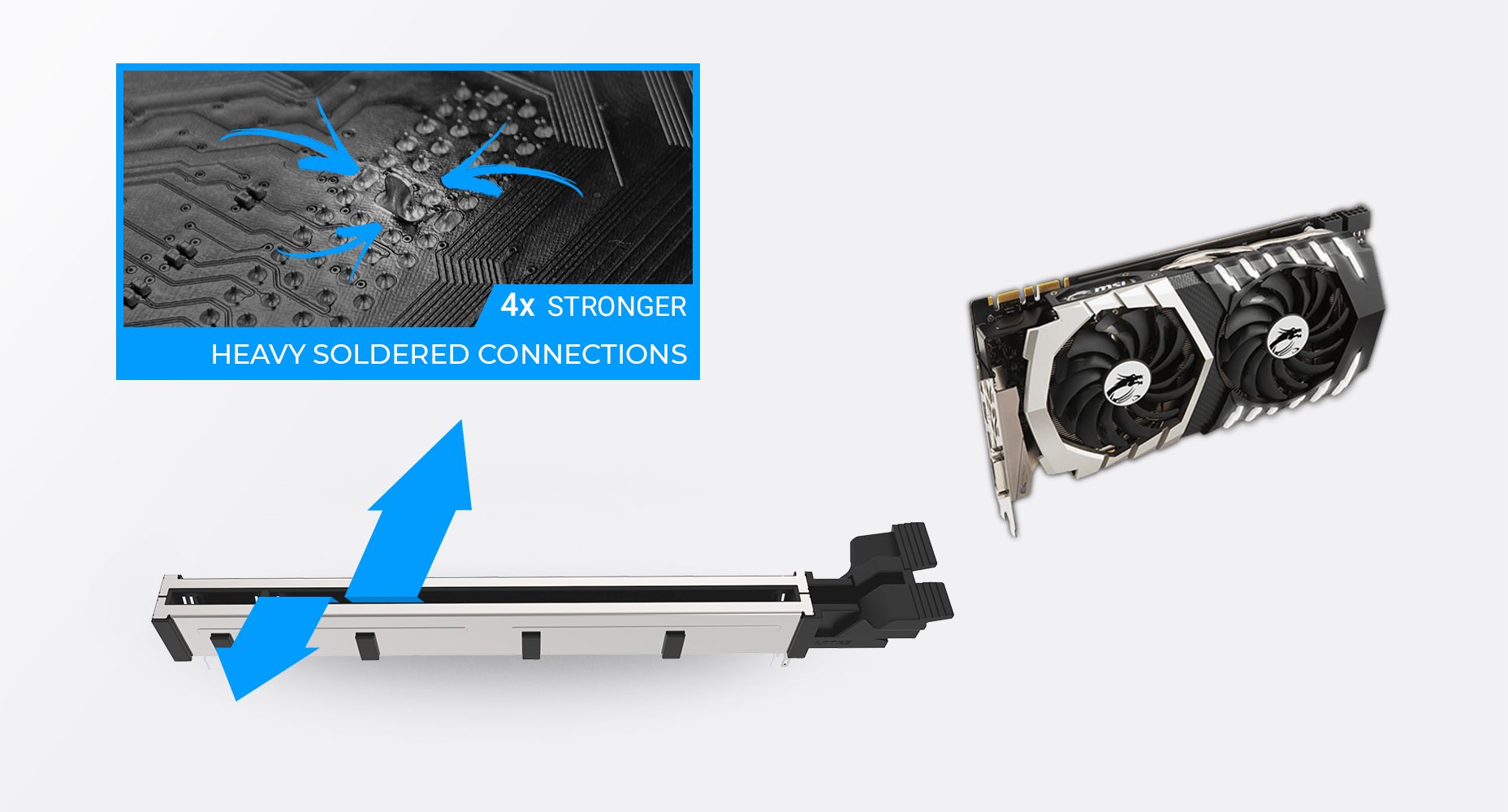 STEEL ARMOR
Steel Armor has more solder points on the PCB for more strength and protects the PCI-Express signals against electromagnetic interference for a stutter-free user experience.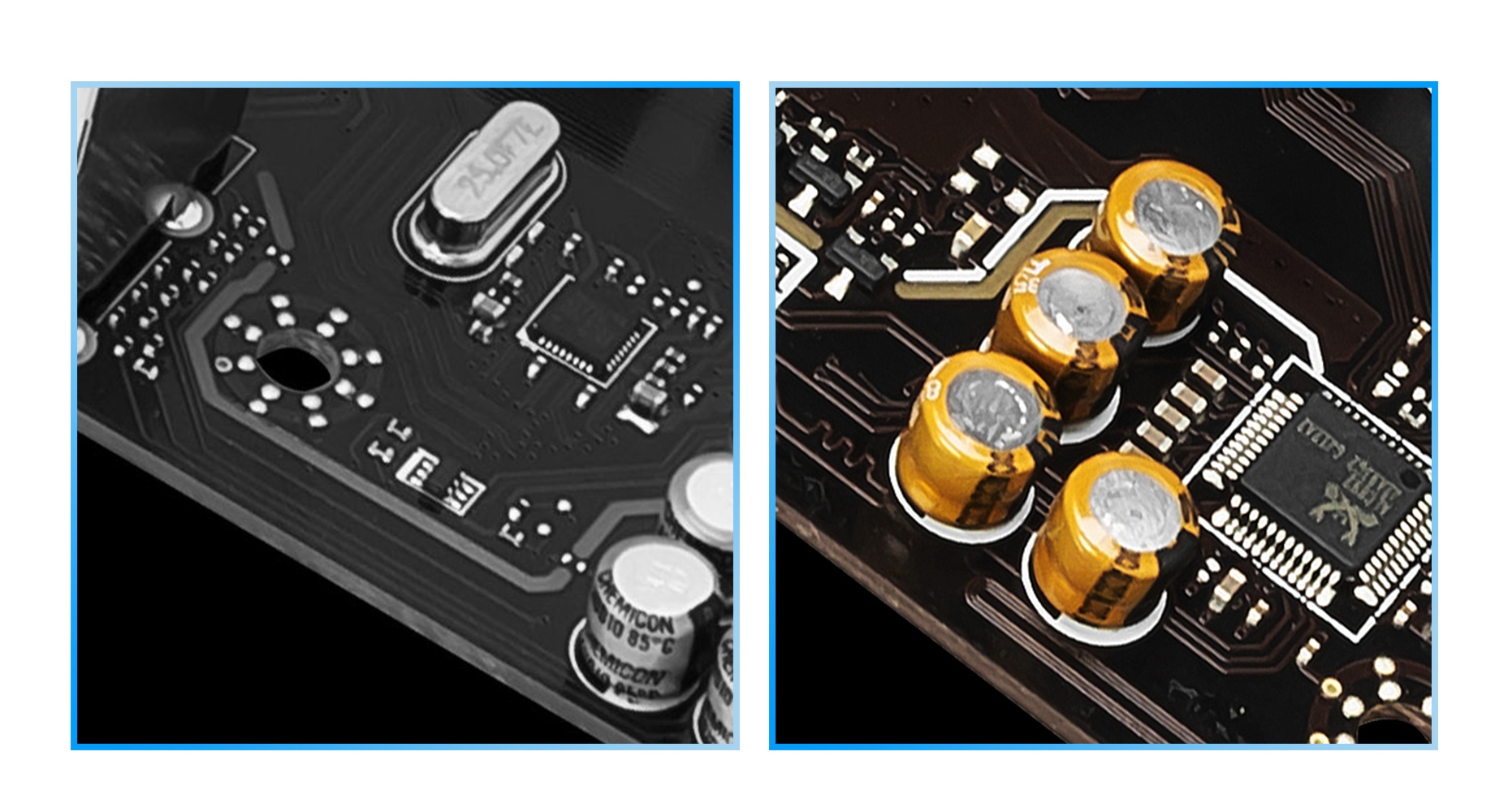 AUDIO BOOST
Reward your ears with studio grade sound quality. MSI Audio Boost delivers the highest sound quality through the use of premium quality audio components. This lets you enjoy breathtaking, studio quality sound to create the most immersive sound experience.