MSI Modern MD272QP
Featuring IPS panel, WQHD resolution and 75 Hz refresh rate, this monitor offers a great window to the splendid world. It's also a window to optimal productivity, with eye care technologies, fully adjustable stand, integrated speakers, and built-in KVM for easy management of two computers. And thanks to its elegant design plus ultra slim bezel, the Modern MD272QP will make a beautiful addition to any modern home or office.
WQHD Shows You More
2560 x 1440 (WQHD) resolution increases the viewing & working area that not only to show you more but also bring an improved readability, more vivid three-dimensional effects, and the aesthetic beauty for your life.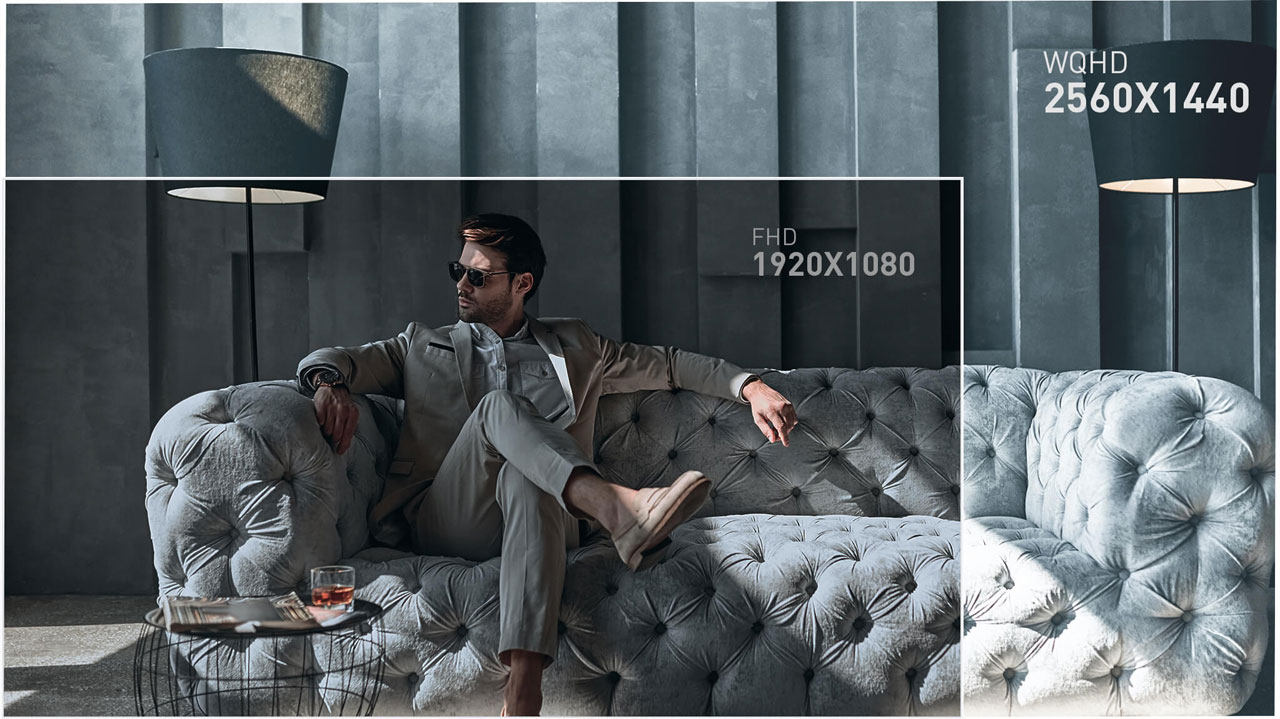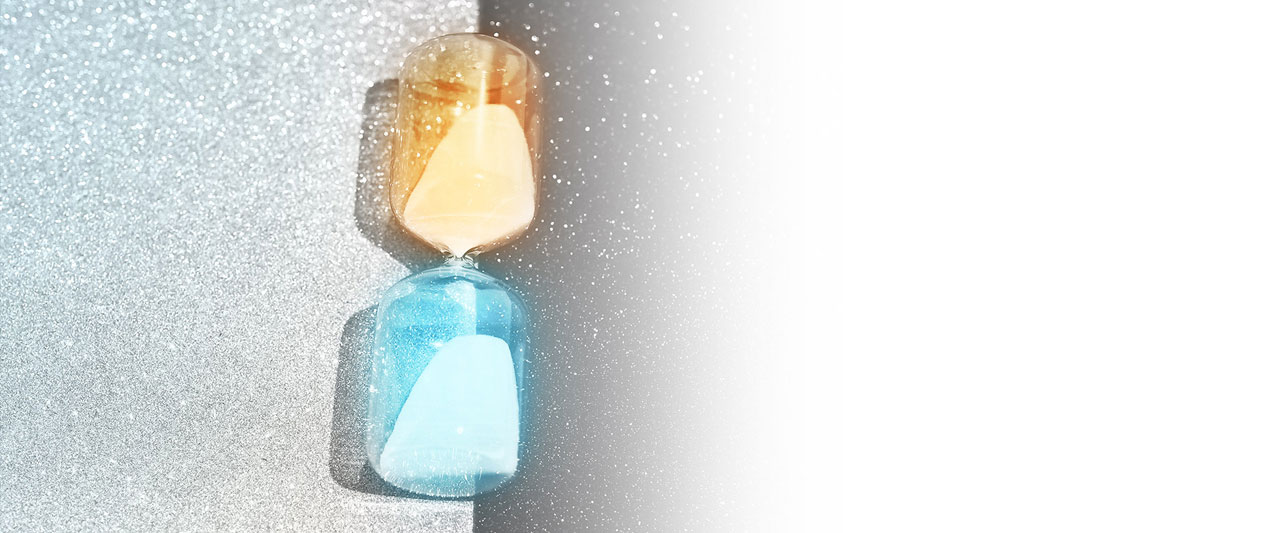 Effortlessly Stand Above The Clouds with Productivity Intelligence (P.I.)
Effortlessly increase your efficiency & enjoy a smart life with the exclusive MSI Productivity Intelligence (P.I.) app which provides the smartest tools with efficient functions to you while working with it everyday
Connect USB Type B to A port to your first computer and Modern MD272, and then connect the HDMI or DP port to enjoy the most out of Productivity Intelligence App.
Enjoy the convenience of KVM with your second computer or laptop equipped with a USB Type-C which simultaneously supports the display and data transmission function.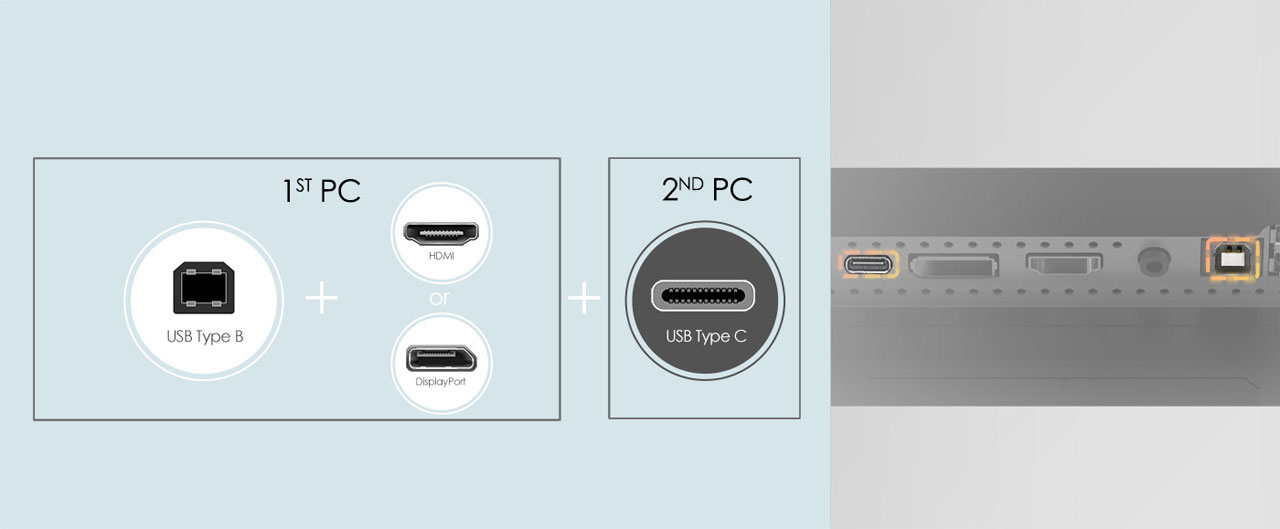 KVM Switch Design
Improves productivity, saves space, and money by allowing you to use multiple computers with one set of keyboard, monitor, and mouse.
* Please download the latest MSI Productivity Intelligence APP (P.I.) through download page.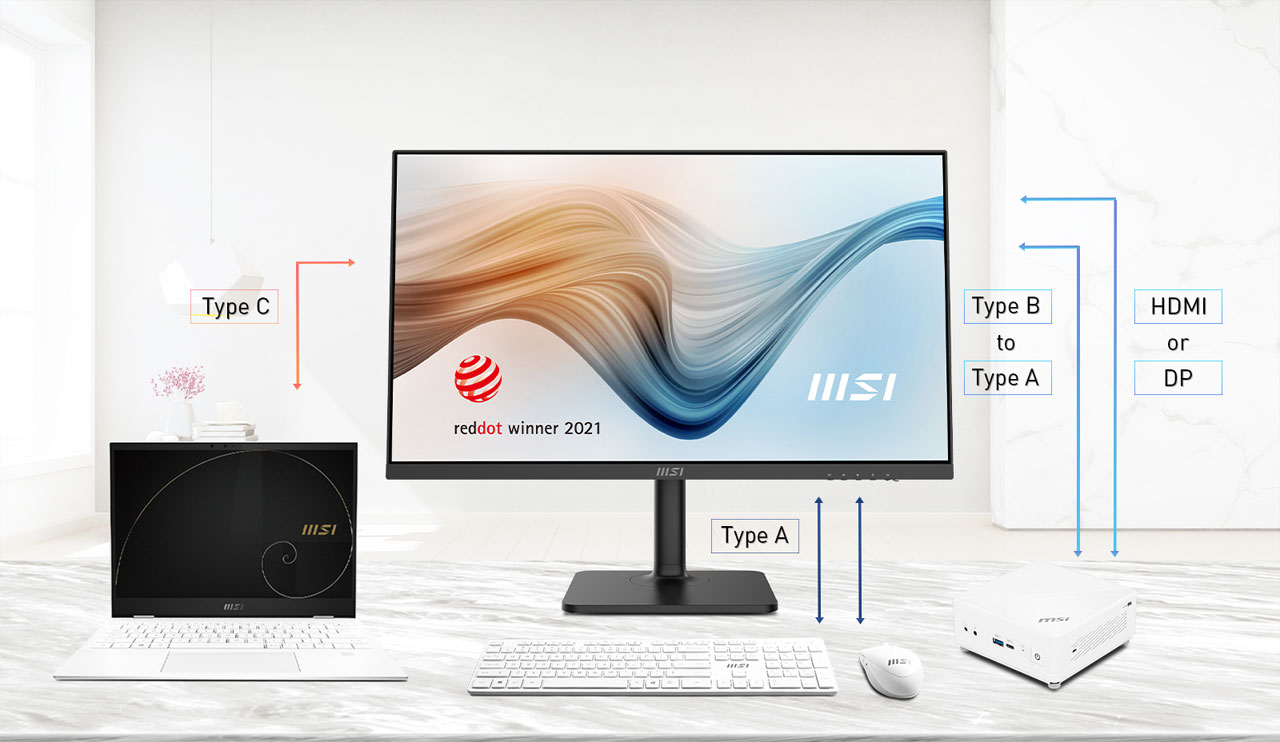 Enhanced Low Blue Light Technology
Less Blue Light PRO with a hardware filter based technology simultaneously protects your eyes and keeps a vivid color & detail for you.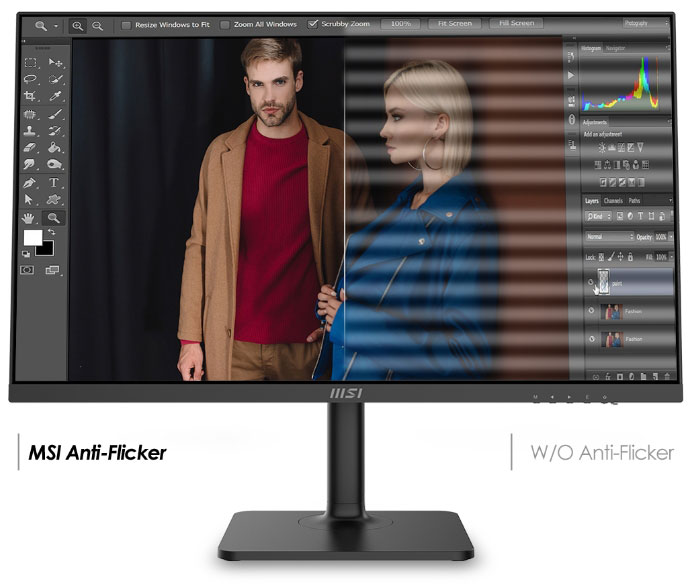 Anti-Flicker Technology
Thanks to MSI Anti-Flicker technology, a stable output current for the monitor is provided. It will help against dry eyes, eyestrain, and lower the chance to need reading glasses in the future.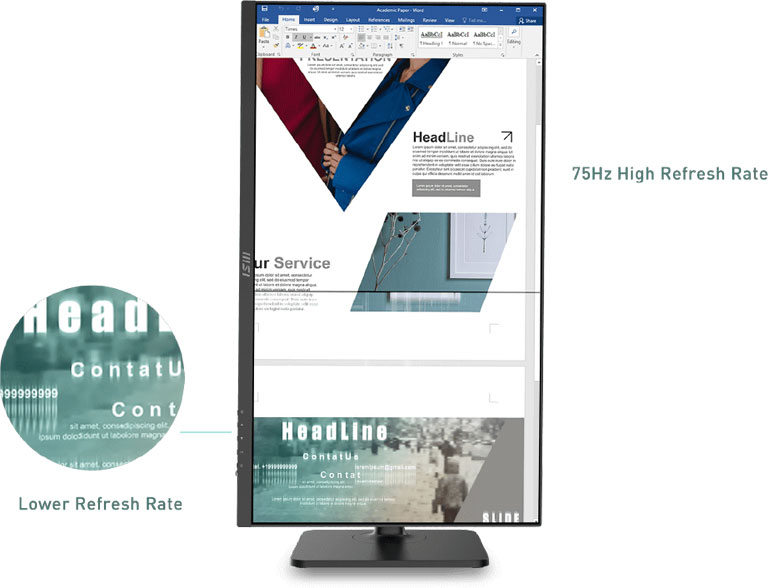 75Hz High Refresh Rate
High refresh rate display provides a better viewing experience. Also, the more images shown in the same time, the less burden will impose to your eyes.
Adjustable Stand
With 4 ways adjustable stand, you can always adjust the way you see and the way you work. Find the most comfortable position for yourself.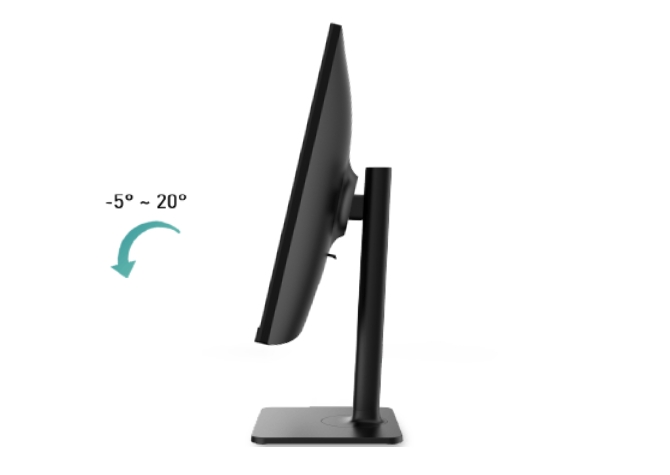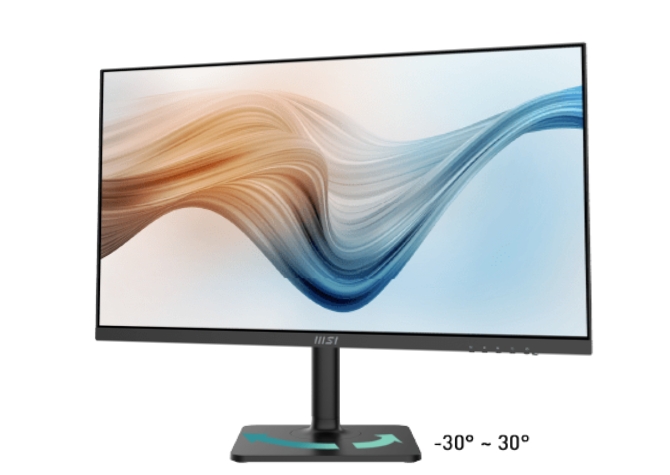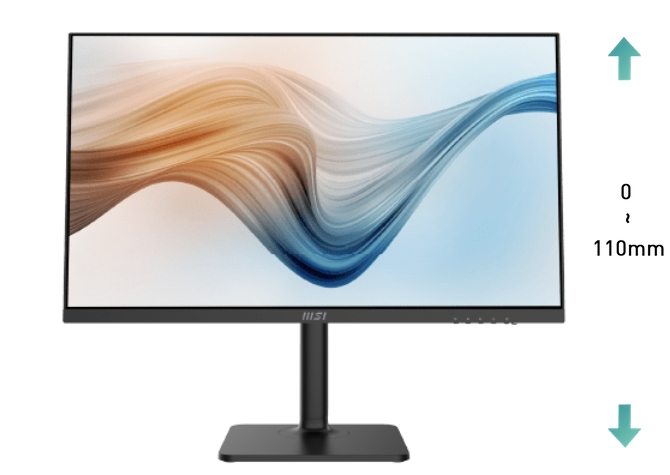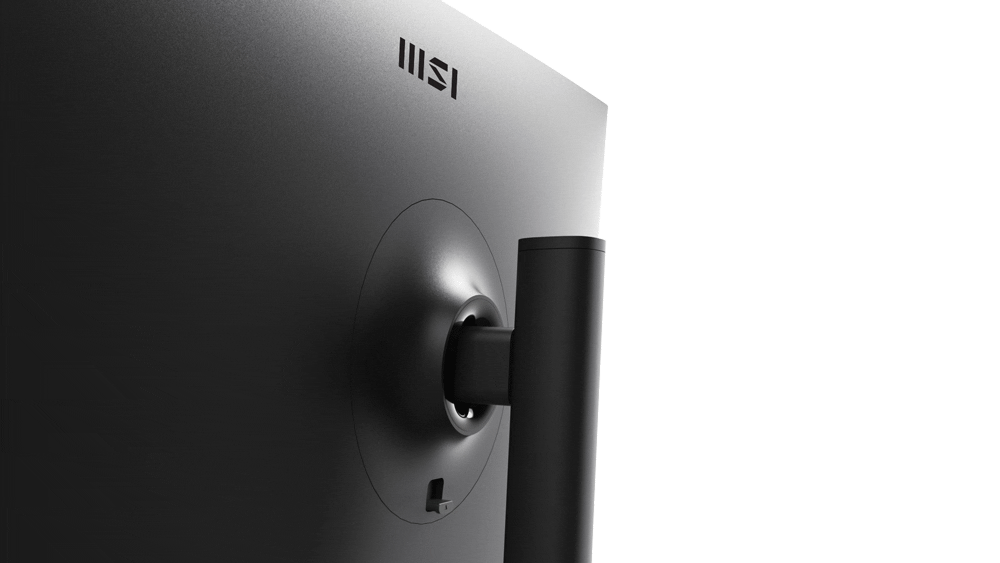 Tool-less Assembly & VESA Mountable Design
Tool-free assembly & disassembly design of Modern MD272 series monitor not only brings the most convenient user experience, but also supports the VESA standard with the fastest way when you mount it on the wall at home or in the office.
Type-C Connection
A built-in USB Type-C connection allows you to effortless connect to and charge your devices.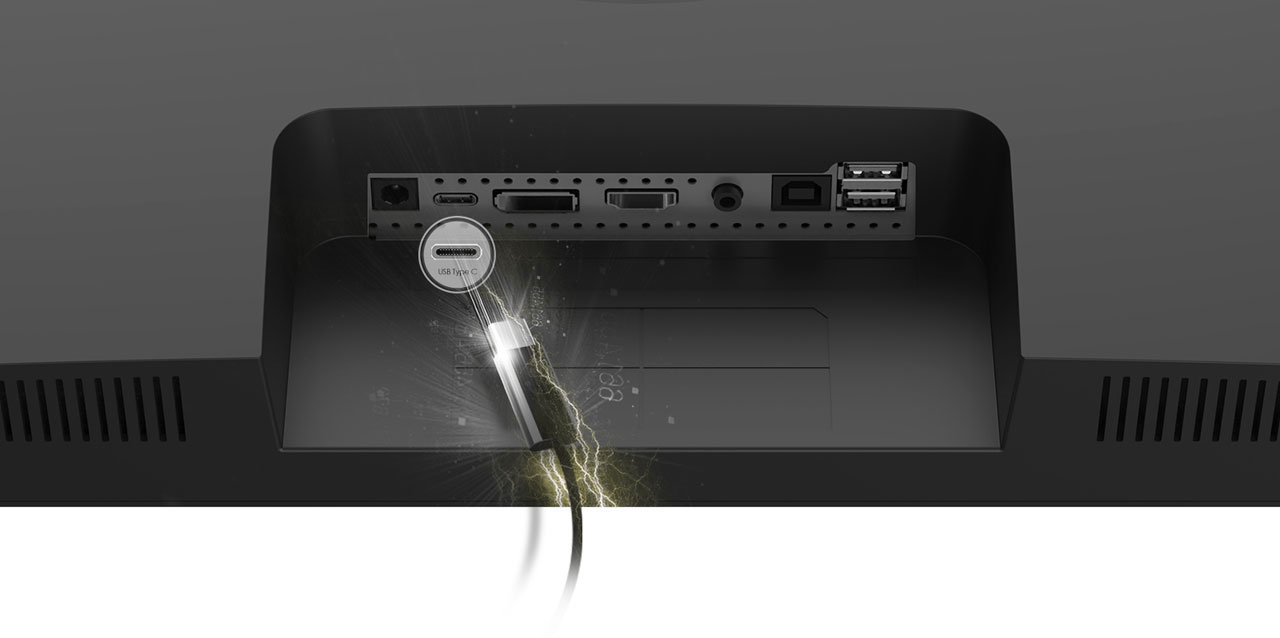 Type-C 65W Power Delivery
A built-in USB Type-C connection with 65W power delivery allows you to effortlessly connect to and charge your devices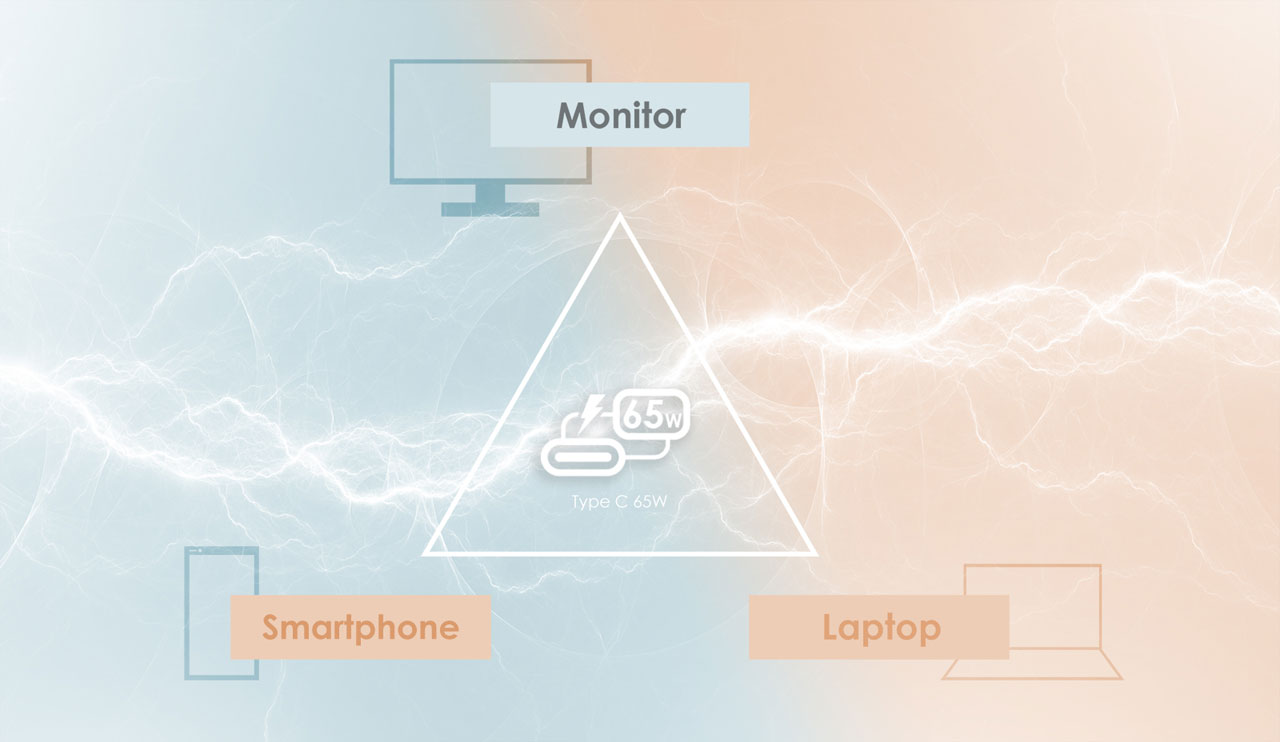 Multiple Sources Supported For Your Different Devices
Multiple input design (HDMI, Type-C and DP) provide the best efficiency for your learning or working from home with multiple devices.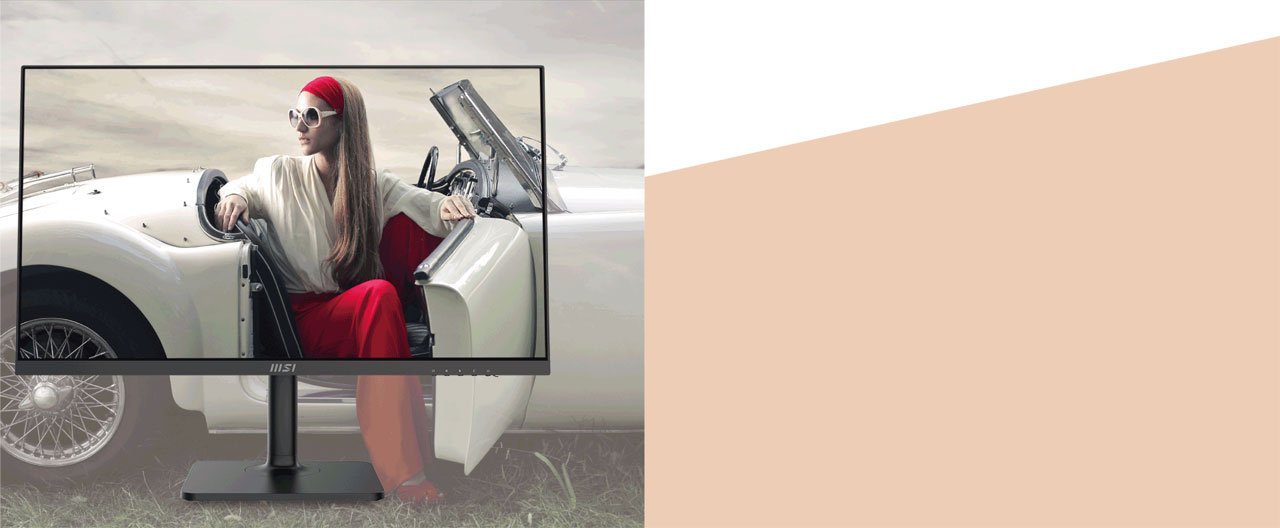 IPS Panel
Instantly optimize the screen colors and brightness to ensure that you enjoy every detail at its best while creating your own on-line video.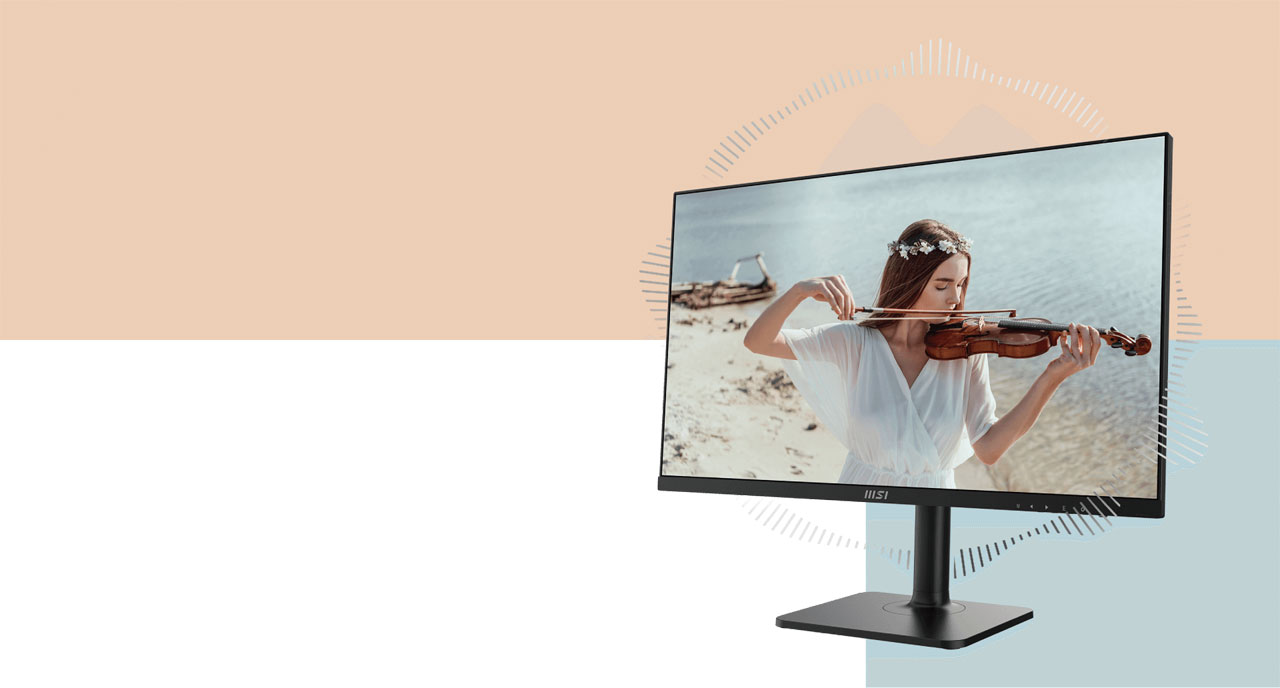 Built-in Speakers
With two built-in speakers, users were allowed to listen to audio files, to attend online conferences, or to edit videos at any time without carrying an external speaker or wearing a headphone.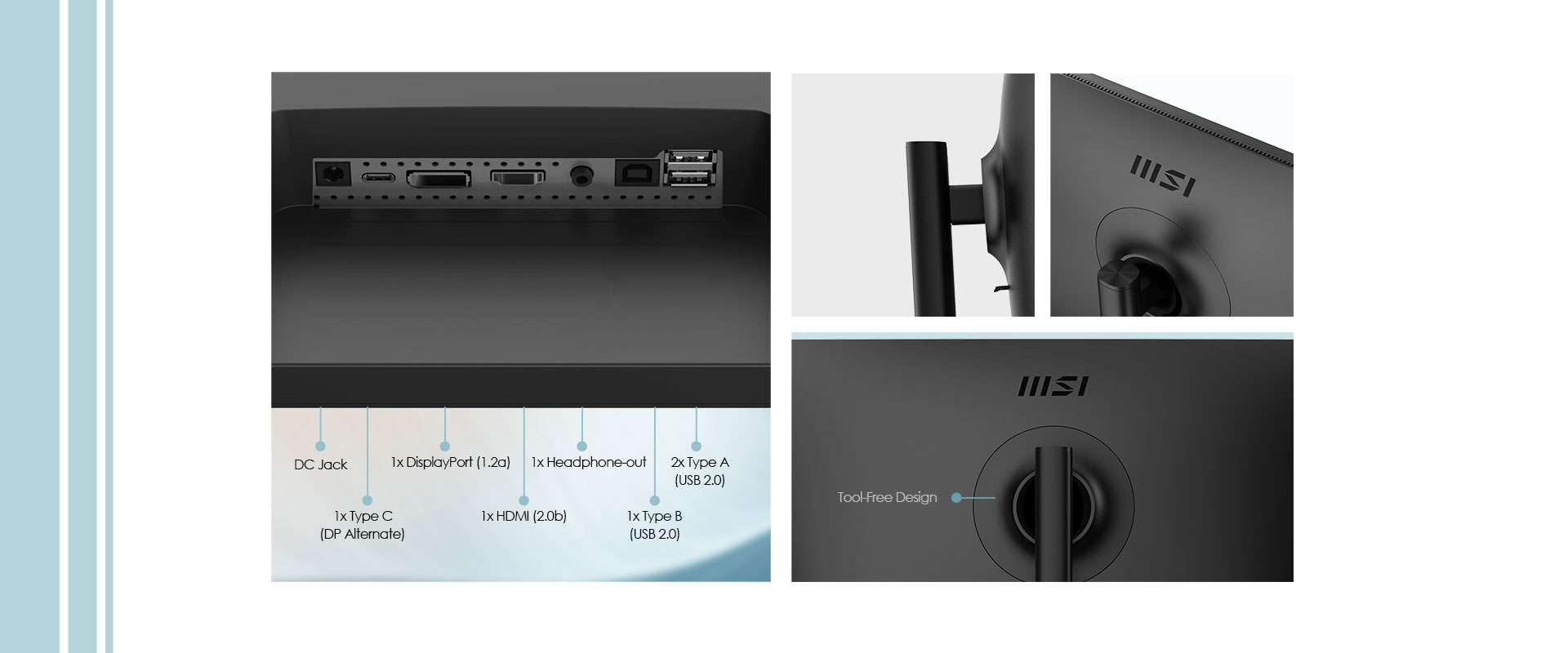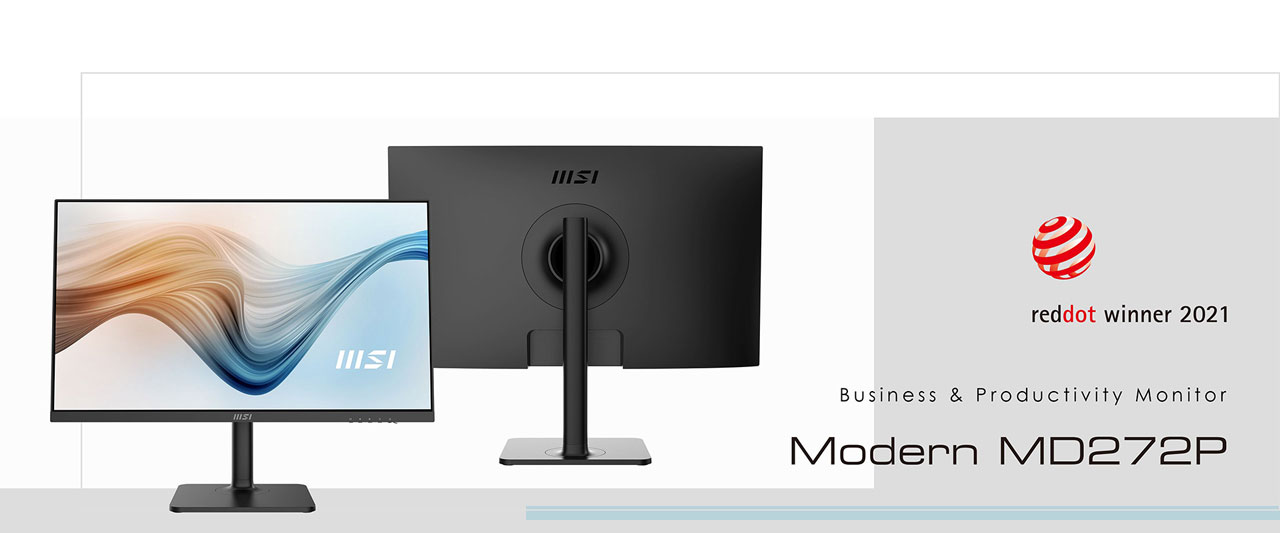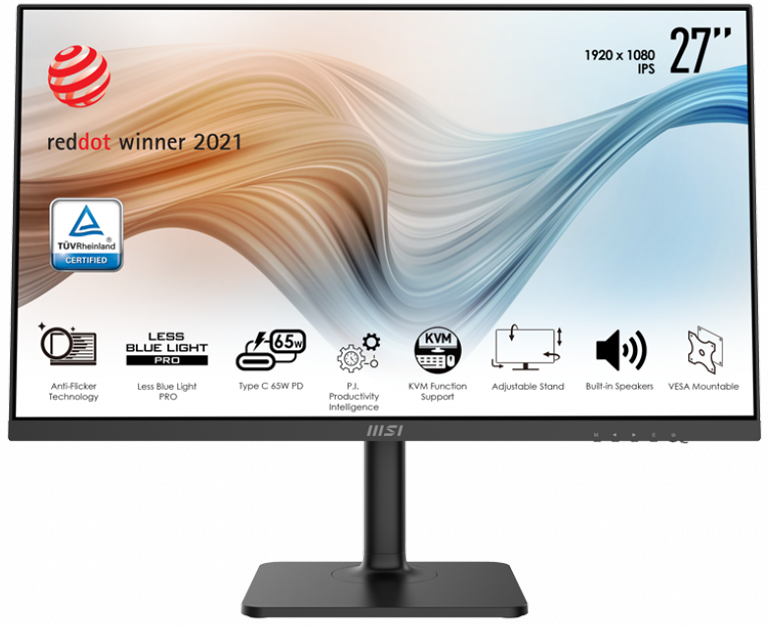 Features at a glance
Red Dot Design Award 2021 Winner – Match the décor of your home or office with the most elegant & stylish design.
TÜV certified display protects your eyesight and keeps your eyes healthy
Anti-Flicker technology prevents your eyes from strain & fatigue
Less Blue Light PRO technology simultaneously protects your eyes and keeps vivid color & detail.
Ergonomically Designed Stand with tilt, swivel, height and pivot adjustments
Exclusive ergonomic software: MSI Productivity Intelligence (P.I.) brings the most intuitive and efficient productivity
75 Hz refresh rate provides a better viewing experience