Visualize victory with the MSI Optix G241V eSports gaming monitor. Equipped with a 1920×1080, 75hz Refresh rate panel, the Optix G241V will give you the competitive edge you need. Built with FreeSync technology, the Optix G241V can match the display's refresh rate with your GPU for ultra-smooth gameplay. Reach the peak of immersion with the latest technologies built into MSI Gaming monitors.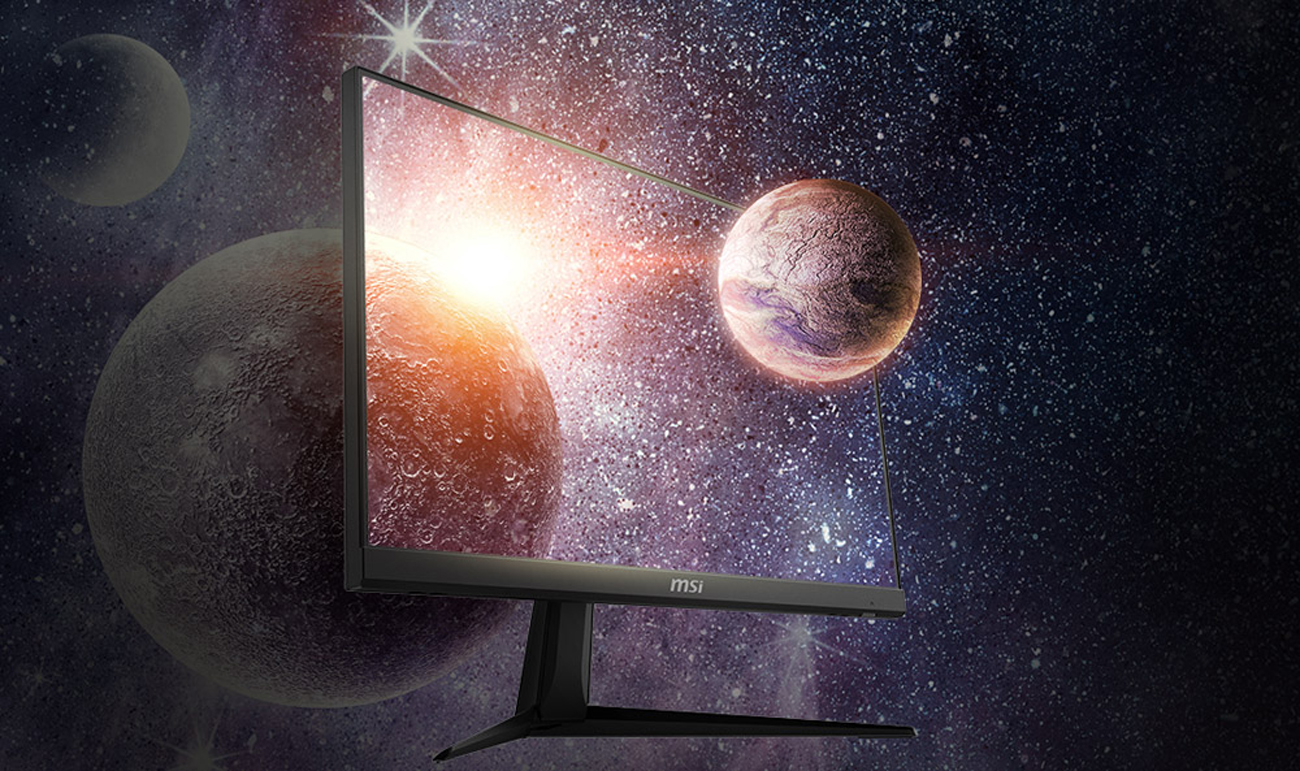 THIS IS COLOR
Optix G241V is equipped with an IPS panel that produces no image distortion and minimum color shifts when viewed from different angles. Additionally, the IPS panel will offer clear images and instantly optimize screen color and brightness to ensure that you enjoy every scene at its best.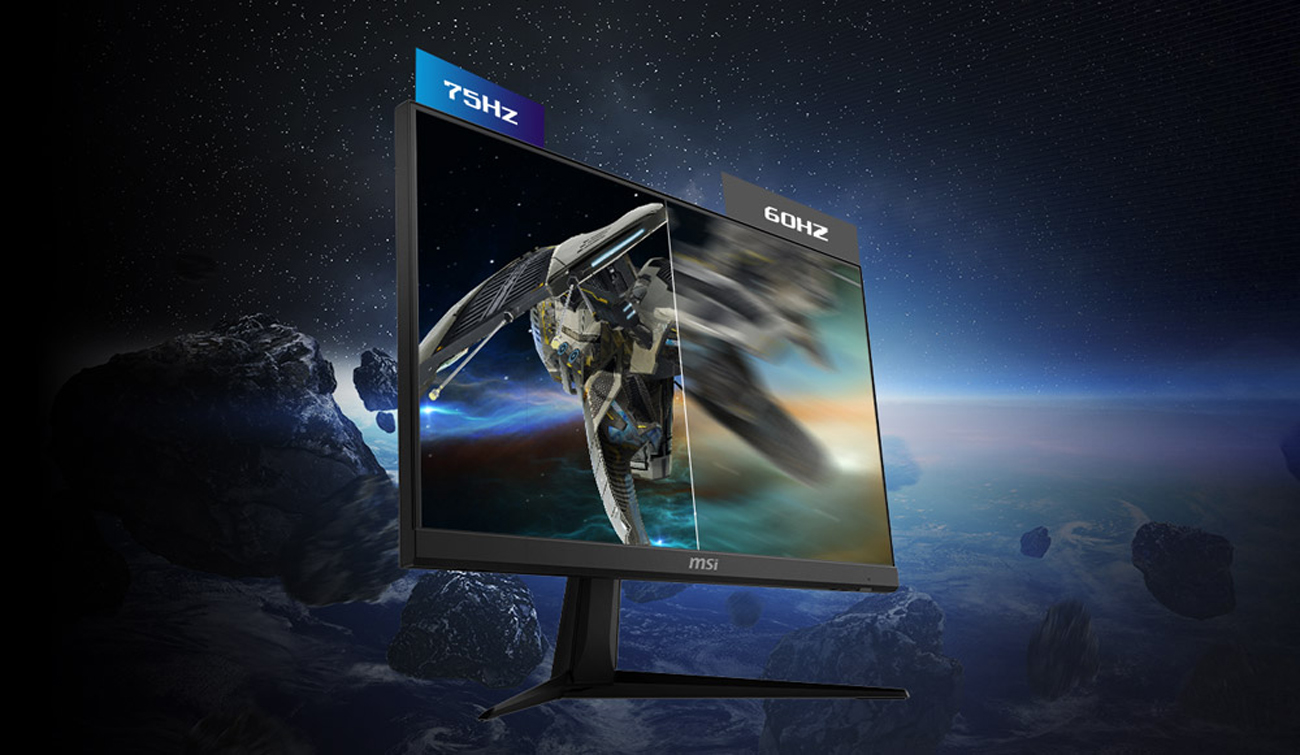 75HZ REFRESH RATE
The Optix G241V is equipped with a 75hz refresh rate IPS panel which benefits the most in fast-paced game genres such as FPS, RTS and MOBAs. These games require quick and precise movements, which an high refresh rate monitor will put you ahead of your competition.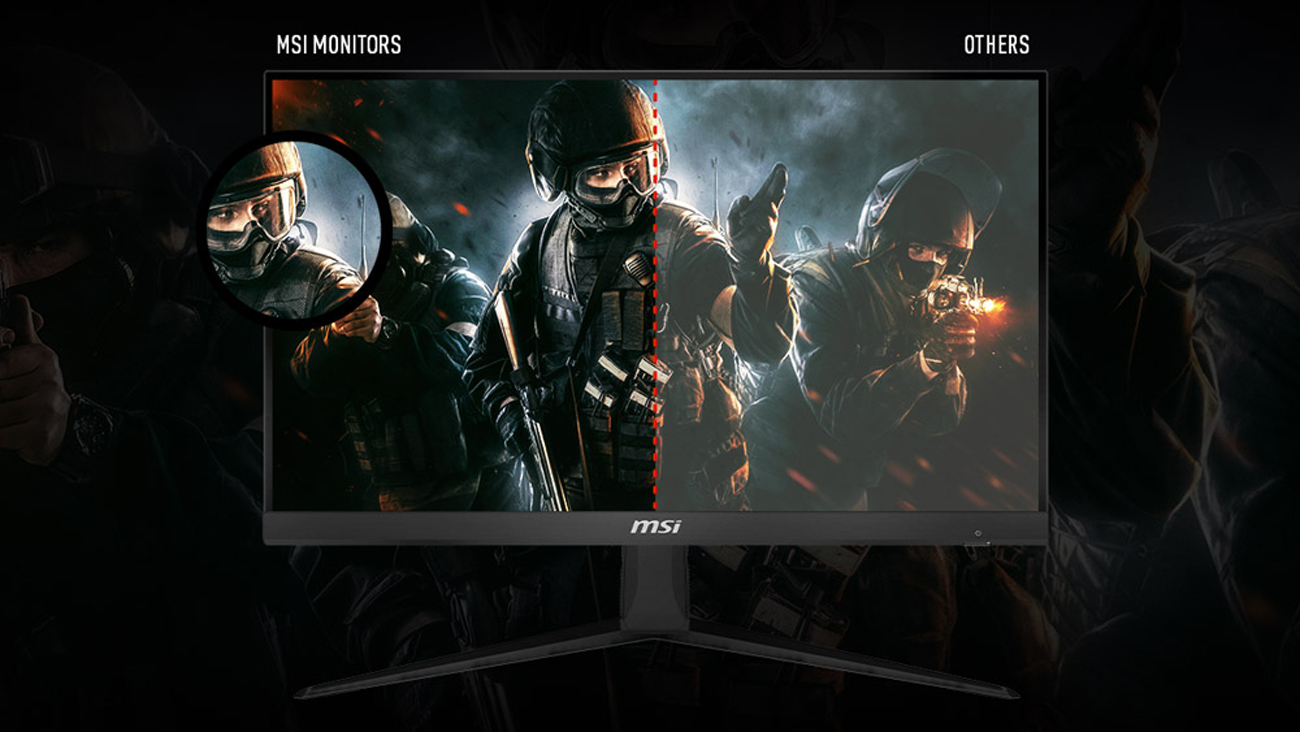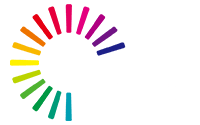 TRUE COLOR
The Optix G241V eSports Gaming Monitor has more gamut coverage compared to general monitors. Gameplay colors and details will look more realistic and refined, to push immersion to its limits.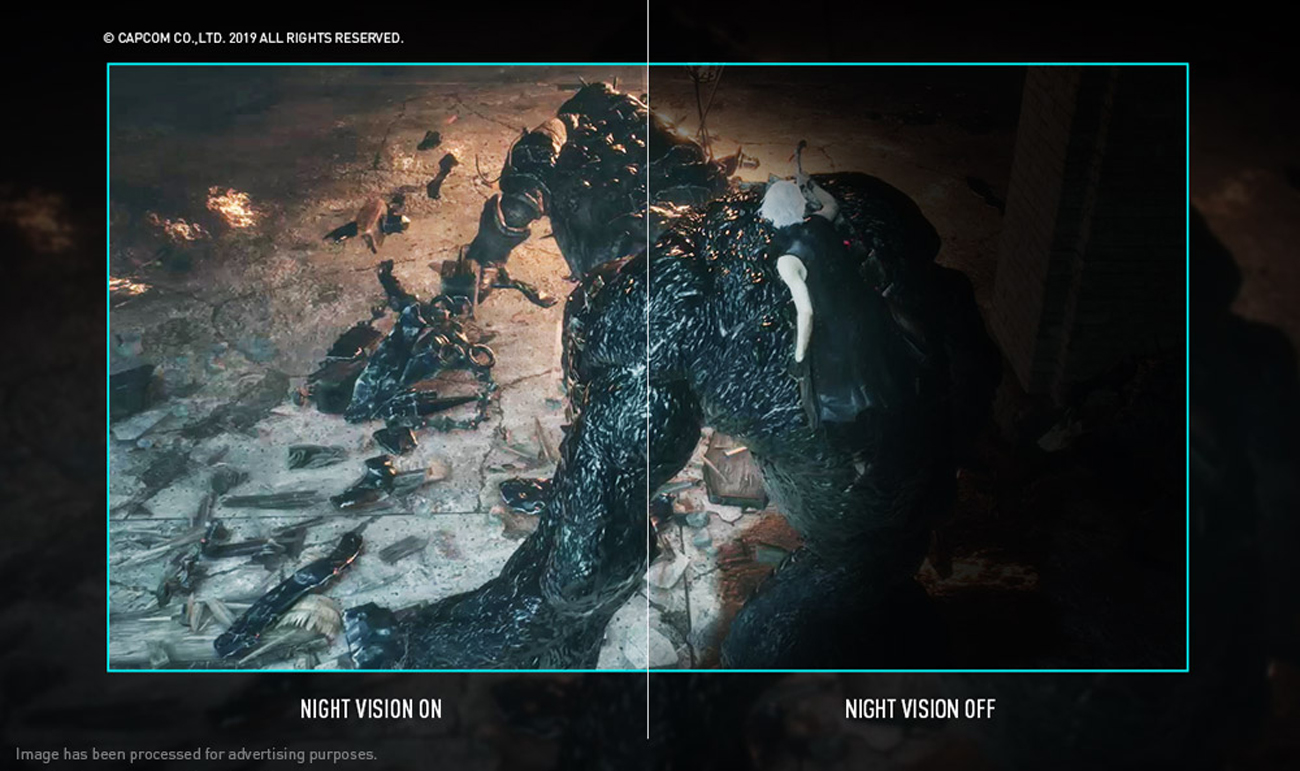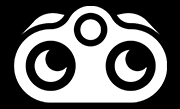 SEE CLEARLY IN THE DARK
Get the jump on enemies before they even notice you. The Night Vision is built to be easy on the eyes. You're not afraid of the dark, are you?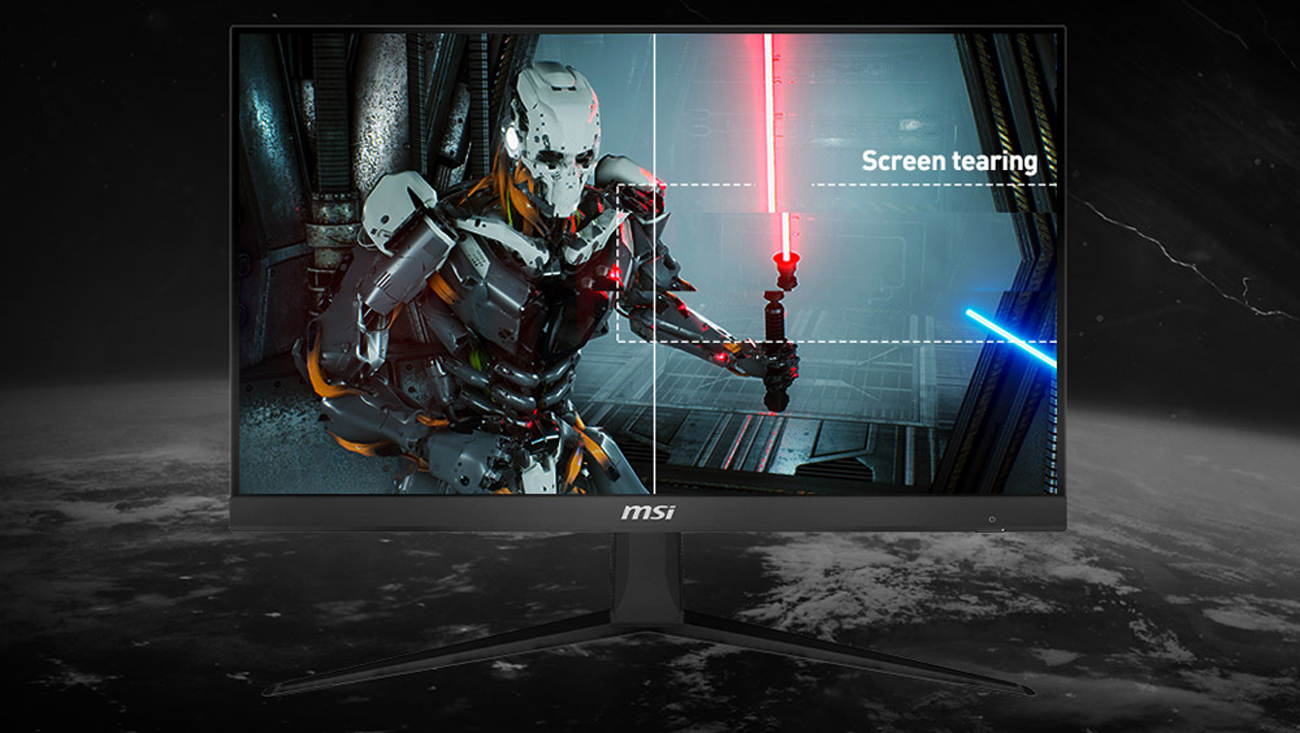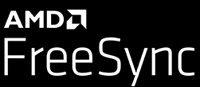 TEAR FREE
Gaming shouldn't be a choice between choppy gameplay or broken frames. With MSI Optix series gaming monitors, it doesn't have to be. Get fluid, artifact-free performance at virtually any framerate with AMD FreeSync technology.
* Note: FreeSync technology requires a monitor and AMD Radeon graphics, both with FreeSync support.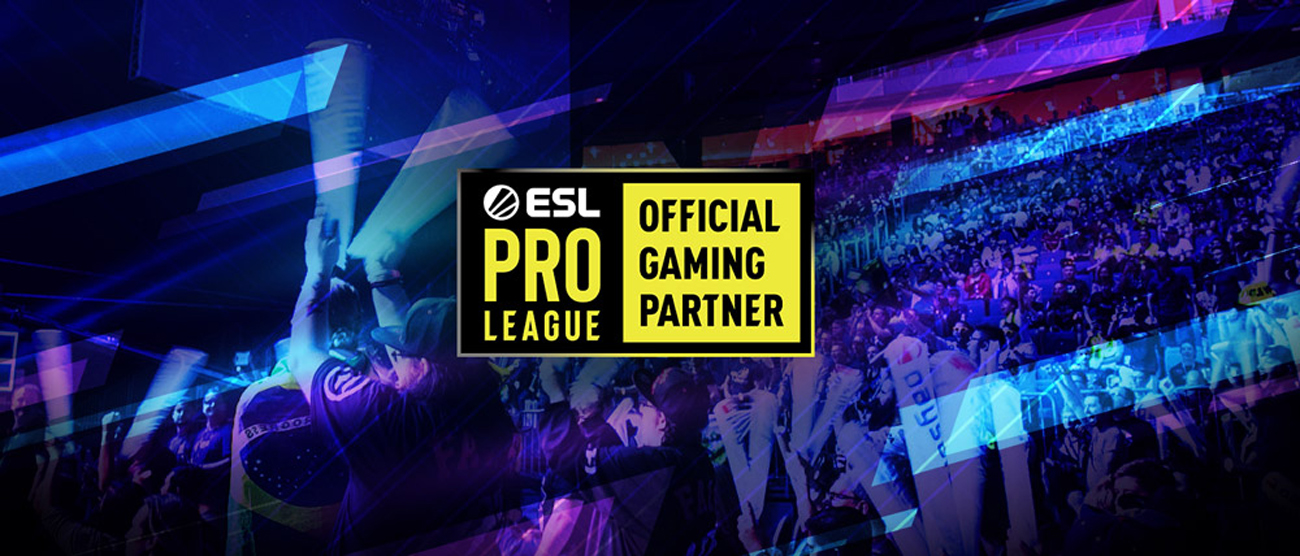 "Our continued partnership with MSI has allowed players and fans at ESL tournaments to experience esports in unprecedented ways."
– Paul Brewer, SVP Brand Partnerships, ESL.